Law Enforcement Retailer Alliance of NE (LERANE)
Organized Retail Theft Bulletin





The 7th Annual Organized Retail Crime Symposium is in just two short weeks!
And the Hotel Block expires Thursday!

Once again, the New England State Retail Associations are combining forces to host the seventh annual Organized Retail Crime Symposium for retailers and law enforcement on Thursday, Sept 19th at the DCU Center in Worcester, MA. Below is information on the eight hour event, and a link to the website:

http://www.retailersma.org/pages/822_orc_conference.cfm

As always, registration for law enforcement is complementary. And, if you are NH law enforcement personnel, this Symposium counts as your yearly required eight hours of refresher training.

Hosted By
Connecticut Retail Merchants Association
Retail Association of Maine
Retailers Association of Massachusetts
Retail Merchants Association of New Hampshire
Rhode Island Retail Federation
Vermont Retail Association

Please join us as we strive to raise awareness and bringing people together to discuss this escalating problem is a necessary step in fighting organized retail crime. Organized crime not only affects a retailer's bottom line, it also affects the safety and security of their employees and customers. For the past five years, this conference has successfully brought together over 250 retailers, law enforcement officers, prosecutors and policy makers together to discuss and further expose this important issue.

When:

Thursday, September 19th, 2013 (8:30 a.m. – 5:00 p.m.)
Where:
DCU Center - Worcester, Massachusetts (50 Foster Street)
Hotel Accommodations:
Hilton Garden Inn
35 Major Taylor Blvd
Worcester, MA 01608
Room rate: $119 per night plus taxes (Call 508- 753-5700)
Ask for NE Retail Associations room block.
Rate is available for September 18 & 19
Agenda
8:30 a.m.
Registration - Breakfast -
Vendor Visits
9:00 a.m.
Welcome
Kevin Plante , CVS/Caremark, Chairman, RAM LP Committee & Master of Ceremonies
9:10 a.m.
Opening Session
Joe LaRocca, RetailPartners
9:40 a.m.
First Session
Jon Gold, National Retail Federation
10:10 a.m.
Vendor Visits
10:45 a.m.
Second Session
Jeremiah Hart, "Active Shooter"
Noon
Lunch & Vendor Visits
1:00 p.m.
Third Session
Tony Sheppard, CVS/ Caremark, " ORC at CVS"
1:45 p.m.
Fourth Session
Garth Gasse, Retail Industry Leaders Association
2:15 p.m.
Fifth Session
Jason Adams, Gap, Inc. NEORCA
2:45 p.m.
Sixth Session
Tom Field, Information Media Security Group, "Hackers Exploit Subway"
3:45 p.m.
Vendor Visits
4:15 p.m.
Closing Session
Johnny Custer, Lerpnet / Falcon
4:50 p.m.
NEORC Awards Presentation
4:55 p.m.
Raffle drawing & Wrap Up
San Antonio international theft ring member racks up new ORC charges Police tacked on another criminal charge against a San Antonio woman who is a suspected member of an international retail-theft ring. Piedad Perez, 32, was booked on another charge of organized retail theft. Perez had already been arrested on Wednesday, August 28, on a similar charge. According to police, Perez was involved in a San Antonio-based theft network that stole from well-known retail stores, then fenced the stolen goods on the internet. Investigators said the organization was peddling goods in Canada, Colombia, Australia, Mexico and the United States. SAPD and the U.S. Department of Homeland Security also arrested Eva Salazar, Christian Salazar, Emily Garcia and Cassandra Arenas in connection with the theft ring. Police said the Salazars were seen taking the stolen items to Perez's house. Investigators said Perez had an Ebay account that was used to sell the goods. (Source kens5.com)


Mt. Juliet, Tenn., ORC Trio busted hitting Target store with Wal-Mart merchandise in getaway car Mt. Juliet police arrested a trio of serial shoplifters after authorities responded to a theft-in progress call Monday afternoon. Police said they were notified after Target's loss prevention team recognized Terry Dunn, Dustin Burgess and Karla Montgomery from previous thefts. Police recovered more than $600 of stolen merchandise from a Hermitage Walmart inside the getaway car. Authorities believe the trio could be involved in other recent thefts in the Mt. Juliet area. The investigation is ongoing and additional charges are pending. (Source wkrn.com)


2 more sought in theft of $10,000 in clothing from Melbourne Square Mall in Melbourne, Fla. Melbourne police are investigating a retail theft team they believe is responsible for stealing more than $10,000 worth of merchandise from a mall store. Photos of two of the suspected thieves were first released in August, and in reviewing security footage, Melbourne police discovered two more culprits. The team is suspected of stuffing clothing, especially Polo brand shirts, into shopping bags and walking out of a Macy's without paying. (Source clickorlando.com)



Lower Southampton Police arrest razor thief in Giant Foods Lower Southampton police have identified a Hatfield woman with an affinity for disposable razors and previous shoplifting convictions, who allegedly swiped nearly $400 worth of razors from a supermarket last month. About a week after Lower Southampton police say Seanna Leedom, 25, of South Main Street, shoplifted $392 worth of assorted Gillette razor packs from the Giant supermarket, she allegedly did the same thing in Montgomery County. Plymouth Township police say they have Leedom on surveillance video stealing 19 packages of razor blades at a Giant in Plymouth Meeting on Aug. 27. (Source myfoxtwincities.com)

"Protection 1 is proud to be sponsoring the D-D Daily ORC column to ensure the LP industry gets the information, education and critical data they need to fight this national epidemic."
Rex Gillette, VP Retail Sales, Protection 1.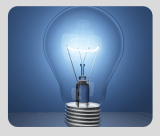 What's Happening?
Coming soon:

Mobile App's

LP Show Coverage

The Top 10