TIDE = "Liquid Gold"

UPDATE: San Bernardino ORC Operation busts 25 in retail theft sting - It started with Tide "Liquid Gold" and drug raids When San Bernardino police detectives would raid houses to search for drugs over the past few years, they couldn't believe what they kept finding. "The question started coming up, 'Why are we seeing so much laundry detergent in so many dope houses?'" Sgt. Travis Walker said. Turns out, it wasn't such a strange occurrence. According to the National Retail Federation, laundry detergent is second only behind baby formula as the most-stolen product. Liquid Tide and Tide Pods have become a currency on the black market nationwide. It is traded for drugs or sold far below retail prices at open swap meets and clandestine meetings, law enforcement and retail officials say.


Police in two major Southern California cities, San Bernardino and Riverside, combined efforts to battle a growing concern about organized retail theft in an August 20-21 sting operation that netted 25 arrests. In 2011, local retailers and police formed The Inland Empire Organized Retail Crime Association to showcase trends on shoplifting activities and share information about suspects. The recent sting not only resulted in arrests for the thefts, but also the uncovering of information related to illicit fencing operations, says San Bernardino spokesman Lt. Paul Williams.

One Inland supermarket chain reported each store suffering four to six thefts of Tide per week, with each loss valued at $100 to $400. Several factors have combined to turn the product into what some are calling "liquid gold": The Tide brand is the most popular, even though it is the highest priced; detergent is relatively easy to steal and, unlike electronic items with serial numbers, is difficult to trace; and shoplifting is a relatively low-risk operation compared to other crimes to make a quick buck. Police said Tide bottles, which retail anywhere between $15 and $18, are often sold for $5 cash or $10 worth of marijuana or crack cocaine. This organized-retail-crime trend is sweeping the country. (Source crimevoice.com) (Source pe.com)


Vietnamese credit fraud gang importing "hundreds of thousands of dollars" of U.S. goods - busted - largest of its kind ever busted in Vietnam Vietnamese police have wrapped up investigations into a credit card fraud gang which allegedly imported a large quantity of goods bought in the US using stolen credit card information from around the world. The police said they arrested Vuong Huy Long, 27, the alleged gang leader, and 11 others. The investigations started in 2010 after US police informed them about a gang which stole hundreds of thousands of dollars using stolen credit card information. Long, who owns an internet shop in Ho Chi Minh City, started learning how to steal international credit card information in 2008. He and his accomplices used the information to buy from US online shopping websites like Dell.com, Newegg.com, Amazon.com, and Verizon.com. Long and a Nigerian accomplice set up a website and recruited 20 employees, called "droppers," in the US. After receiving the goods, the droppers would send them to Vietnam by express delivery service. Their cut was 10 percent of the value of the goods. Long also hired the Hanoi-based Online Export Import Solutions Limited Company run by Nguyen Nam Hai, 27, to receive the goods shipped from the US. Between 2009 and 2013, Long stole around 2,000 credit card accounts, police said. (Source thanhniennews.com)


ORC duo stealing laptops from Wal-Mart multiple times busted in Lexington Police say employees at the Walmart on New Circle Road spotted the duo inside the store around midnight Tuesday and recognized them from previous surveillance video. Investigators say the video showed the couple prying open a display case with a crowbar and taking laptops earlier this month. Police say the two men did the same thing overnight, then distracted the greeter and walked out of the store with more than $2,000 in laptops. Officers were waiting outside and arrested Tommy Doyle Jr., 38, and Gerald Johnson, 50. Police charged them with theft. (Source lex18.com)

Four suspects charged with Grand Larceny, Shoplifting, and Criminal Conspiracy
Antwone Anderson, Carmella Harding and Issac Potter were charged with Grand Larceny, Shoplifting, and Criminal Conspiracy. On Jul. 27, the suspects entered a Verizon store, after distracting an employee, Potter went into the storage area and removed 7 cell phones valued at $2800. The incident was captured on video surveillance cameras. On Aug.19, the suspects entered the Food Lion, the individuals distracted the cashier and removed cartons of cigarettes totaling $1875.00. The suspects also removed energy drinks from the local Pitt stop the same day. The total amount removed was $420.00. The suspects were stopped by the Irmo Police Department after hearing the description that was given from the incident at Food Lion. Some of the items were recovered from the vehicle. (Source thestate.com)

Luxottica Employee steals $8000 worth of sunglasses to sell online
Kevin Heck, 36, a Luxottica employee stole $8000 worth of sunglasses from the company headquarters in Mason, Ohio. The sunglasses, some worth $600 to $700 each, were stolen from displays. (Source whiotv.com)

Sunglass Hut hit for nearly 1,000 pairs of sunglasses in the Poconos
The Sunglass Hut store in the Crossings Outlets was burglarized between 11 p.m. and 7 a.m. Friday. A store inventory revealed the loss of 941 pairs of sunglasses missing, totaling $142,986. (Source mcall.com)

Boise trio busted for thefts of Blu-ray disks from area retailers
Three men are in Ada County Jail after police discovered the group allegedly stole over $1,000 in Blu-ray discs from various retailers. Jaryd N. McNatt, 23, of Kuna, Tyler R. Burns, 23, of Boise, and Andrew R. Ennis, 24, of Meridian have been arrested on burglary and grand theft charges. The trio was stopped by Police because of a suspicious vehicle complaint. After extensive questioning from police, the trio was identified as being involved with the theft of dozens of Blu-ray discs valued over $1,000. (Source kivitv.com)


Georgia gun shop hit with dramatic Smash and Grab Police in Winder, Georgia are investigating a smash and grab burglary at a pawn/ gun shop; 21 weapons were stolen. Surveillance video from about 3:15 a.m. Sunday shows one suspect approaching the front window of the business on foot and looking inside. Moments later, a white Dodge Ram pickup drives into the front of the business. Police said three other suspects ran into the pawn shop after the truck and stole multiple guns. (Source wsbtv.com)

---
"Protection 1 is proud to be sponsoring the D-D Daily ORC column to ensure the LP industry
gets the information, education and critical data they need to fight this national epidemic."
Rex Gillette, VP Retail Sales, Protection 1.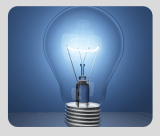 What's Happening?
Coming soon:

Mobile App's

LP Show Coverage

The Top 10