There Are No Coincidences: Five Women Connected to Global Theft Ring Busted Yesterday in San Antonio - Editor's Note - An extension of the Drug Cartels? Given the fact that the Cartels basically run all the illegal trades in Texas and the southwest, with a lot of evidence to prove that point, how much of a stretch is it to assume that this group of five women - connected to a global operation - are an extension of the drug Cartels - really - the sisters, wives, relatives of the guys actually running the drug trade. Think about it for a moment: Five women, involved in a half-a-million dollar international operation. Needing the connections to move the goods and the protection not to get ripped off. And just look at their mug shots; No surprise, no remorse, looking quite frankly right at home. Like anyone at their household is going to be surprised. Not looking like drug addicts needing the cash. Somewhat well groomed and calm as cucumbers. What you're seeing is the female relatives of the drug Cartels doing their jobs, bringing home money for the family, and earning the respect of their male relatives. Is it really that much of a stretch? After all, it is a gateway crime. Just a thought!

For those who missed yesterday's edition:

Five Women Connected to Global Theft Ring in San Antonio - hits for $500,000
Five women accused of stealing more than half a million dollars worth of merchandise have been arrested in connection to an international theft ring that sold their loot on eBay. Authorities said the crime ring was working across the country and into Columbia, Canada, Mexico and Australia. According to an arrest affidavit, Emily Garcia and Cassandra Arena stole $700 worth of panties from one San Antonio Victoria's Secret store alone. Other stolen items include high-end products from Coach, Vera Bradley, y & Bourke, Williams of Sonoma and Abercrombie & Fitch. The investigation is still ongoing and further arrests and seizures are expected. A Homeland Security rep said they believe the five suspects are "connected to a much larger international stolen property ring or organization." (Source foxnews.com)

US retail theft ring sold to Australia - actual article published in Australia
If you bought an iPad or Victoria's Secret g-string on eBay or from an Australian street market and thought the price was so cheap it was a steal, well, you were probably right. The US Department of Homeland Security and the San Antonio Police Department announced on Wednesday they smashed a multi-million dollar international retail theft ring based in Texas, but had expanded into Australia, Canada, Columbia and Mexico. "HSI (Homeland Security Investigations) believes these suspects are connected to a much larger international stolen property ring or organisation," Homeland Security spokesperson Adelina Pruneda told AAP. (Source heraldsun.com.au)


Update: More on the One-Female ORC pro hitting New England Malls and now more suspects added to the ORC problem Hitting the Mall at Rockingham Park over the past 8 weeks this one female suspect has hit Sephora, Vitoria's Secret, Abercrombie & Fitch and certainly others as well for over $100,000. Then, Monday night another two men hit Lord and Taylor for jeans and its suspected they too are members of an organized ring. (Source eagletribune.com)



Female ORC suspect being questioned for $30,000 in electronics theft from Wal-Mart stores in New Kensington, Pa Multiple police departments confirm there is a woman being questioned. A source says someone spotted a woman in New Kensington and recognized her from the surveillance images WTAE has been showing. The woman being questioned is accused of stealing $30,000 worth of electronics from Walmart stores. State police said the woman and a man have targeted Walmarts in Butler, Fayette and Westmoreland Counties. Police said the man takes the locks off the glass cases in the store then put the electronics in a bag or plastic container while the woman acts as his lookout. The man allegedly involved has not been found. (Source wtae.com)

Peabody, MA Police investigate the theft of 72 bras from Victoria's Secret.
Police say that yesterday, for at least the ninth time since April, thousands of dollars of merchandise was stolen from the Victoria's Secret at Northshore Mall, this may have been the largest yet. A store employee contacted police around 1pm yesterday afternoon to report the theft, which had apparently occurred "sometime between last night and today," Police say a total of 72 bras worth $52 each had been stolen, a loss of $3744. (Source star-telegram.com)

"Protection 1 is proud to be sponsoring the D-D Daily ORC column to ensure the LP industry gets the information, education and critical data they need to fight this national epidemic."
Rex Gillette, VP Retail Sales, Protection 1.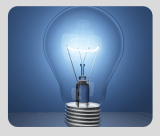 What's Happening?
Coming soon:

Mobile App's

LP Show Coverage

The Top 10