We need YOU to attend! If you haven't registered,
please do so by clicking here

Once again, the New England State Retail Associations are combining forces to host the seventh annual Organized Retail Crime Symposium for retailers and law enforcement on Thursday, Sept 19th at the DCU Center in Worcester, MA. Below is information on the eight hour event, and a link to the website:

http://www.retailersma.org/pages/822_orc_conference.cfm

Please join us as we strive to raise awareness and bringing people together to discuss this escalating problem is a necessary step in fighting organized retail crime. Organized crime not only affects a retailer's bottom line, it also affects the safety and security of their employees and customers. For the past five years, this conference has successfully brought together over 250 retailers, law enforcement officers, prosecutors and policy makers together to discuss and further expose this important issue.
When:

Thursday, September 19th, 2013 (8:30 a.m. – 5:00 p.m.)
Where:
DCU Center - Worcester, Massachusetts (50 Foster Street)
Hotel Accommodations:
Hilton Garden Inn
35 Major Taylor Blvd
Worcester, MA 01608
Room rate: $119 per night plus taxes (Call 508- 753-5700)
Ask for NE Retail Associations room block.
Rate is available for September 18 & 19


The first Michigan ORC conviction
A homeless woman who stole clothes from Kohl's Department Store with the intention of selling them to friends has the dubious distinction of being the first person to be sentenced for the offense of organized retail crime in Kent County, Grand Rapids, MI. (Source mlive.com)




Ft. Oglethorpe Police bust multi-state credit card fraud A quick thinking Kmart employee is being credited with bringing down the largest case of credit card fraud Fort Oglethorpe has ever seen. Police say this pair tried to use a fake credit card at the store last Thursday. An employee was suspicious and called police. After a short chase, officers caught up to the suspects and discovered piles of expensive merchandise, fake credit cards, and an embossing machine. Investigators say the pair, who police have still not been able to identify, was stealing people's identities and using the information to make the cards. Police Chief Jeff Holcomb says it's the most elaborate operation he's seen, and it spans several states. "It looks like they've been to South Carolina, Atlanta, the Chattanooga area, of course here in Fort Oglethorpe," he listed, "and from what we can tell they're going toward Nashville and we've also got connection to Chicago." Holcomb believes further investigation will reveal other suspects, involved at a higher level. (Source wrcbtv.com)

$12,000 worth of cellphones stolen from Walmart store in Thomasville, N.C.
Thomasville police are looking for three men whom they say stole more than 21 cell phones valued at $12,441 from a Wal-Mart store on Liberty Drive on Tuesday, authorities last Thursday. (Source journalnow.com)


Miami-Dade Police bust fencing operation after an 8-month investigation at a Flea Market One of Miami's area Village Flea Market vendor's was shutdown following an 8 month investigation for selling stolen merchandise. Miami Dade Police Robbery Unit and undercover detectives arrested Gloria Pang Youn Byun at the P&S jewelry shop. Detectives confiscated cases after cases of bright gold jewelry including watches, chains, pendants and diamonds. During the eight-month undercover operation, police say, Byun took their bait when an undercover officer presented her with a broken chain, Friday. (Source wsvn.com)

Refund fraud ring operating in Michigan
Michigan State Police are investigating a retail fraud scam occurring at various Wal-Marts in the state of Michigan, including locations in Bay City and Saginaw. Suspects are returning video game merchandise that has been re-sealed with counterfeit or blank game discs inside, the department said. Anyone with information related to the scam is asked to contact MSP's Tri City Post. (Source wsgw.com)



Police arrest man accused of stealing $30K worth of iPads from several PA. Walmart stores 42-year-old Scott Reed is responsible for stealing merchandise from stores in Westmoreland, Armstrong, Butler and Fayette counties. Reed is allegedly responsible for stealing merchandise from four Walmart stores since Aug. 1, according to the affidavit filed in the Cranberry case. (Source wpxi.com)



"Protection 1 is proud to be sponsoring the D-D Daily ORC column to ensure the LP industry gets the information, education and critical data they need to fight this national epidemic."
Rex Gillette, VP Retail Sales, Protection 1.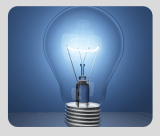 What's Happening?
Coming soon:

Mobile App's

LP Show Coverage

The Top 10