3 Weeks - 239 ORC Suspects - $5,048,670 Stolen -
4 Fencing Operations - 2 International Gangs -
1 Global Gang = Tied to the Cartels?

All reported in the Daily since August 19th. The Proof is in black and white. Organized Retail Crime is alive, thriving and growing, and we have the proof to show it. With one glaring fact - the number of suspects and amounts stated is grossly understated as most of these cases didn't even have numbers attached to them and we all know these numbers only reflect the tip of the iceberg. To identify this much in three weeks alone is an incredible job on the part of the Loss Prevention executives and Law Enforcement individuals involved.

With $5M in three weeks, 4 established fencing operations, 2 international gangs and one global ring identified, it becomes fairly obvious that it is indeed a global epidemic. As we all know the 239 suspects indentified and busted are connected to hundreds of other ORC thieves and millions upon millions of stolen merchandise. Could this group alone be responsible
for over $100M in theft - certainly could be. Now certainly most of these suspects are indeed local small time drug addicts feeding their habits. But to have 7 major cases in three weeks with the ability to unload major amounts of stolen merchandise is evidence enough to show that U.S. retailers are indeed feeding the global black market. For instance, take the five San Antonio women arrested last month in connection to an international theft ring that sold their loot on eBay. The complexity of their half-a-million-dollar global operation suggests a more organized force was really at play - the drug cartels perhaps?

And remember one cold fact - The Daily is very limited in reporting ORC cases, in that the retail industry, and quite frankly the Loss Prevention industry, doesn't report virtually anything to us at all. As we are reporting only that which appears in the papers for the general public. Just think if we could anonymously report all of the ORC cases. The numbers would be huge. Given all of the new ORC laws enacted over the last few years, we'll see a significant increase in the incidents reported. And quite possibly we're already starting to see it, as the journalists and reporters covering the police beats will be seeing the incidents. The problem there is with print media readership crashing and so many print publications facing economic problems the number of journalists are decreasing as are the number of publications. But if we really want to define the ORC problem and truly measure it how do we set up a process for the Daily to be able to report it? Your input or thoughts would be greatly appreciated. Just a Thought.

Recent parolee went on $50,000 shoplifting spree in Atlanta A Georgia prison parolee released late last month is back behind bars after police said he shoplifted at least $50,000 in merchandise from metro Atlanta stores during his nine days of freedom. James Luther Maloney Jr., 51, was paroled August 21, after spending three years in prison for a long list of convictions including shoplifting, cocaine possession, theft-by-receiving stolen property and obstruction of a law enforcement officer. Maloney is believed to have hit Sears, Macy's and Walmart stores. (Source 11alive.com)



Saturday night's Nashville undercover operation at the Mall at Green Hills nets two "serial shoplifters" Officers watched Dominique Stone, 20, and Lamontiesha Johnson, 19, inside the Gymboree store putting merchandise into their purses. Stone ran to her car, police said, and when officers approached her vehicle, she drove toward them. One officer had to move quickly out of the way, police said. Stone then stopped and was arrested. Police recovered more than $2,000 worth of merchandise taken from several stores inside the mall, police said in the statement. Stone had previously been banned from the mall. (Source tennessean.com)

Two NYC men apprehended with booster bag in North Attleboro, Massachusetts
Employees at Hollister in the Emerald Square Mall identified two men and two women to the North Attleboro Police on Saturday, after they were observed concealing $950 in merchandise. Police detained the two men carrying Macy's bags lined with foil, the two women were not detained. The suspects, Ruben D. Calero-Perdomo, 27, and Yulien A. Naranjo, 25, face larceny charges. (Source thesunchronicle.com)

93.5% of retailers report experiencing some sort of Organized Retail Crime in the past year, according to the National Retail Federation. (Source retail-digital.com)

"Protection 1 is proud to be sponsoring the D-D Daily ORC column to ensure the LP industry gets the information, education and critical data they need to fight this national epidemic."
Rex Gillette, VP Retail Sales, Protection 1.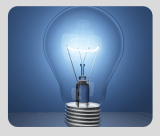 What's Happening?
Coming soon:

Mobile App's

LP Show Coverage

The Top 10