The Daily forms an ORC Advisory Council

This week the Daily has formed an ORC Advisory Council in order to ensure that the Daily itself continues to evolve and helps impact the national ORC effort. Understanding the need to increase national awareness and educate the industry as it relates to the impact ORC is having on the nation's retailers is a critical function that falls within the original mission of the Daily itself: Educating, informing, and instilling a sense of community for the Loss Prevention industry by bringing together the ORC industry leaders and providing them the vehicle and tool to help impact this national problem. With both the retail industry leaders and a number of public law enforcement leaders, this council will hopefully be able to help unify the effort, increase the awareness and develop the educational channels necessary to combat this growing problem.

South American Theft Group Intelligence Network (SATGIN) plans first of four regional ORC workshops at Nova Southeastern University in Davie, Florida on Nov. 4th, 2013 NACIN/ SATGIN are partnering with the South Florida Infragard team to present the first of four regional ORC workshops in the State of Florida on Nov 4, 2013 at Nova Southeastern University in Davie, Florida. Discussions by Smartwater and AlertMetalguard as well as speakers that include the Secret Service, Walmart, SAKs, United States Postal Inspectors office, Discover Card and many more will be announced shortly. Stay tuned to the Daily to find out more about this international group. (Source satgin.org)

ORC in University of North Carolina's book stores
Powell said Student Stores has surveillance footage of three unknown men with backpacks entering the store separately. "They come in, look for the most expensive books that are the easiest to get without a lot of people seeing," he said. He said the suspects, who he described as professional shoplifters, were able to steal the textbooks by removing the loss prevention tag. Powell said he thinks they made at least two or three successful shoplifting attempts. Because a PID is required to sell textbooks back to the bookstore, Powell said the suspects made up a story to solicit sympathetic students on Stadium Drive to sell the stolen textbooks after unsuccessfully attempting to do so themselves. There might be more incidents related to the investigation. (Source dailytarheel.com)

5 Facing Long List of Computer, Credit Card Fraud Charges in Joliet, ILL.
More arrests will be made, Joliet police said. Until all are in custody, the details of the alleged theft and money laundering will not be made public. Five men were arrested by Joliet police Wednesday on a long list of charges involving burglary, computer and credit card fraud, money laundering and theft. More than 85 charges have been filed against the suspects, and more arrests and charges will be forthcoming, said Lt. Brian Dupuis, who oversaw the investigation. However, until all of the arrests have been made -- likely by weeks' end or early next week -- the details of what they allegedly did and how they carried off the fraud will not be released, Dupuis said. (Source joliet.patch.com)

8 plead guilty in LA-area ID theft scheme
Eight people charged with taking part in bank fraud and identity theft for the Armenian Power street gang have pleaded guilty in Los Angeles to federal crimes, including racketeering conspiracy, bank fraud and aggravated identity theft. The U.S. attorney's office says the eight - all living in Los Angeles and nearby suburbs - entered pleas on Tuesday. They face maximum sentences ranging from two to 102 years in prison, depending on the charges. They're among 70 people charged two years ago with crimes involving Armenian Power, a Hollywood gang that formed in the 1980s. Prosecutors said they used skimming devices to steal debit card information from customers at 99 Cents Only stores, then created counterfeit debit cards and stole more than $2 million from bank accounts. (Source justice.gov)

"Protection 1 is proud to be sponsoring the D-D Daily ORC column to ensure the LP industry gets the information, education and critical data they need to fight this national epidemic."
Rex Gillette, VP Retail Sales, Protection 1.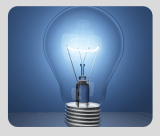 What's Happening?
Coming soon:

Mobile App's

LP Show Coverage

The Top 10