Greenfield, Wis., police closing in on ORC gang of women hitting Wal-Mart stores in five states Authorities collected a virtual photo album of the ringleader, operating across the Midwest, who targets high-end electronics like iPads, iPhones and GPS systems. "She's spotted over and over, going to at least 44 different places," said Sgt. Ray Radakovich of the Greenfield police. Radakovich said the woman works with accomplices. In each robbery, the perpetrators bring an overflowing cart to checkout. As the clerk fills bags, the ringleader loads them into her cart when the clerk isn't looking. The ringleader slips the bag with electronics to her accomplice, who waits until no one is looking. Radakovich said the thieves have stolen more than $50,000 in merchandise from Walmart. (Source wisn.com)

Private security service tech unplugs Wal-Mart camera so buddy can steal 34 high-tech items - busted in La. The Lafourche Parish Sheriff's Office has arrested a man who stole several laptop and tablet computers from a Raceland Walmart last month with the help of a security worker assigned to the store. Through an investigation, detectives learned that Anthony Hardnett, 27, a worker for a private security service company, was at the store installing new security cameras on August 7th. He allegedly disconnected a security camera without authorization. On August 8th, an unknown male entered the store and stole 23 Apple iPads, nine other tablet-style computers, a laptop computer, and a desktop computer from the back warehouse area. The total value of the 34 stolen items is around $12,000. (Source privateofficer.org)

UPDATE: A major ORC arrest - the suspect had been hitting stores at the North Shore Mall in Peabody, MA, and the Mall at Rockingham Park, Salem, NH. Nice job by Peabody, MA and Salem, NH police and detectives!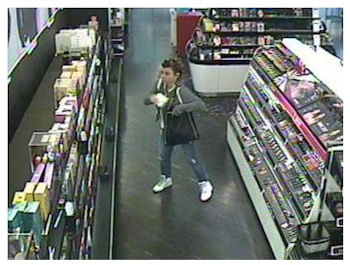 Massachusetts woman arrested in theft of more than $100,000 in merchandise from local malls PEABODY — A 28-year-old Lawrence woman was arrested yesterday in connection with the theft of thousands of dollars worth of bras, underwear, cosmetics and other items from the Northshore Mall and other area shopping centers.

Jennifer Santos, of 57 Cedar St., Lawrence, will be arraigned Monday in Peabody District Court on charges linked to multiple thefts at Victoria's Secret, Sephora and Abercrombie & Fitch stores in Massachusetts and New Hampshire. Media reports have estimated the amount of stolen merchandise at more than $100,000. She was arrested without incident yesterday at 2 p.m. at her home in Lawrence, according to Peabody Police.

Just two weeks ago, Victoria's Secret at the Northshore Mall reported the theft of 72 bras worth more than $3,700. It was the ninth time the store had been hit since April. There has been a similar rash of thefts at the Mall at Rockingham Park in New Hampshire. Peabody Police started investigating the crimes in May, working with Lawrence Police, the U.S. Marshal's Office, the Essex County Sheriff's Department, Northshore Mall Security and loss prevention officials at Sephora and Victoria's Secret.

Patrolman John Nelson and Detective Ralph Scopa headed the investigation for Peabody Police, with assistance from patrol officers who cover the Northshore Mall as part of their beat. During the course of the four-month investigation, police obtained a photograph of the suspect, which was provided to the media. Investigators soon learned the woman's identity, but were unable to locate her for some time. Peabody Police obtained a warrant for the suspect on multiple counts of larceny over $250. Santos was charged with six counts of larceny over $250 and three counts of trespassing. (Source eagletribune.com)

"Protection 1 is proud to be sponsoring the D-D Daily ORC column to ensure the LP industry gets the information, education and critical data they need to fight this national epidemic."
Rex Gillette, VP Retail Sales, Protection 1.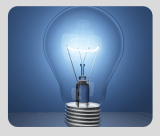 What's Happening?
Coming soon:

Mobile App's

LP Show Coverage

The Top 10