ORC woman faces arraignment in mall thefts of more then $100,000 in two states A woman believed to be responsible for stealing thousands of dollars in merchandise from popular mall stores Victoria's Secret and Sephora is expected to be arraigned today on felony larceny and trespassing charges arising from thefts at Northshore Mall in Peabody. And Jennifer Santos, 28, of 48 Columbus Ave., Lawrence, will likely face similar charges in other jurisdictions, after security officers for several retail chains, including Abercrombie and Fitch, recognized her from thefts at other malls all over Massachusetts and New Hampshire, according to court documents. Police estimate that Santos was involved in the thefts of more than $100,000 worth of merchandise in the two states. Because of the interstate nature of the offenses, the U.S. Marshals service has also become involved in the case. The charges stem from an investigation that spanned several months this spring and summer, after police were told that a woman had stolen more than $24,000 worth of merchandise during six visits to Victoria's Secret in the Northshore Mall. She allegedly stole as many as 100 pairs of panties and 50 bras at a time. Police, through their investigation, also learned that the same person was also stealing thousands of dollars worth of fragrances from the Sephora store. Investigators say she had taken more than $12,000 worth of high-end merchandise, including fragrances by Prada, Fendi and Gucci, slipping the bottles into a large shoulder bag. (Source salemnews.com)

Organized Cargo Thefts the recent focus of the North Texas Crime Commission
The NTCC is a 63-year-old volunteer organization originally established to assist law enforcement in Dallas and Collins counties, now the organization has over 90 Police Departments and District Attorneys assisting in the fight with programs including crime prevention, homeland security and crime stoppers. Currently the NTCC is focused on cargo theft and ties to international organized crime. Information on cargo thefts is being supplied to the NTCC by the Southwest Transportation Security Council, which is working diligently and hopes to drop Texas from being on the list of top 3 states for cargo theft. (Source securitydirectornews.com)

"Protection 1 is proud to be sponsoring the D-D Daily ORC column to ensure the LP industry gets the information, education and critical data they need to fight this national epidemic."
Rex Gillette, VP Retail Sales, Protection 1.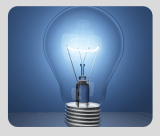 What's Happening?
Coming soon:

Mobile App's

LP Show Coverage

The Top 10