TJ Maxx employee + husband - ORC duo - hit TJ's for nearly $325,000
Radnor police arrested and charged a husband and wife team who police say stole nearly $325,000 worth of merchandise form local clothing retail store over the past year. Police identified the suspects as Gretta Chapman, 47, and Maurice Chapman, 50, both of North 57th Street in Philadelphia in connection with the thefts. According to police, Gretta Chapman has been an employee at the TJ Maxx store on East Lancaster Avenue in Wayne, PA, and over the past year and has been removing merchandise from the store. Police said after hiding the merchandise on her she took the items to her car. Police say her husband, Maurice Chapman, would then go to her car and remove the items. Store security employees told police that they had recently become suspicious of her. After being confronted about the thefts, she admitted to the thefts to store officials. Store security employees told police they then reviewed the security footage and that confirmed the thefts. (Source mainlinemedianews.com)


UPDATE - 6 College football players' retail theft ring hitting Dick's Sporting Goods impacts their college - Castleton State College - President speaks out The Quarterback appears to be the ring leader and the six players are suspended from the team. The State police are investigating the theft ring in Rutland, Vt. Vt. State Police are still not releasing the names of the additional four players involved in the investigation. But Busharis and Boyle are due in court next month. The investigation started after Castleton's starting quarterback, George Busharis, was caught leaving Dick's with $300 worth of merchandise and a receipt for only $3. All-American wide receiver and CSC star player Brandon Boyle works at the store. Police say security cameras show him helping other players steal from the store. (Source wcax.com)

Update - ORC female suspect busted in Northeast for $100,000 part of shoplifting ring The female "serial shoplifter we've been reporting on and who was arraigned yesterday is believed to be a part of the larger shoplifting ring. That was hitting other area malls including Mall at Rockingham Park in Salem, N.H., Burlington Mall, Pheasant Lane Mall in Nashua, N.H., Newington Mall in Newington, N.H., Chestnut Hill Mall, Mall of New Hampshire in Manchester, Solomon Pond Mall in Marlborough and Holyoke Mall. Investigators suspect Santos is part of a ring of professional shoplifters. (Source salemnews.com)

ORC couple in Saginaw, MI., headed for prison after hitting Meijer's, Kohl's, Toys R Us, and Hobby Lobby stores The male suspect could be facing life in prison with this being his fourth-or-subsequent-time habitual offender. He pleaded guilty in court this week to four counts of organized retail crime an a single count of conspiring to commit a crime. His girlfriend-accomplice was charged with the same counts and will be in court Oct 1st. the couple usually took high-end electronics or tools and other merchandise that could be pawned. (Source mlive.com)

Does stealing 61 tubes of Lip Stick constitute ORC? We'd say so.
Bolingbrook Police were called on Monday night to the local Walmart on 200 S. Bolingbrook Drive in regards to a retail theft. Carlos Jiminez is said to have been caught trying to steal $400 or 61 tubes worth of lip stick. Upon investigating Police discovered that Jiminez also had and outstanding warrant of over $25,000 and was arrested and taken to the Will County ADF. (Source wjol.com)


Escaping ORC male duo runs down and injures pregnant women in Wal-Mart refund fraud attempt in Spanaway, Wash. The Wal-Mart security team spotted the suspects early-on, and tracked them by surveillance cameras. Detectives say the men had a store receipt, and were wondering the aisles with an empty shopping bag, looking for the listed merchandise so they could then return it for cash. Security officers figured it out, and tried to direct the men to an office away from customers, but the suspects objected. The standoff quickly turned physical and the suspects took off, running down customers - including a pregnant woman - on their way out. These guys are more dangerous in that they are trying to run a scam, and when they got caught, they were desperate enough to run over people, hurt people, including a pregnant lady, in order to get away," Detective Ed Troyer says. A getaway driver was waiting for the suspects in the parking lot, and raced off before patrol units arrived. Detectives say these men were organized, and have likely done this before. (Source komonews.com)

ORC gang hitting Wal-Mart stores in Hilton Head Island over last four days for electronics Three thefts of electronics from the Walmart on Hilton Head Island over the past four days are related, according to Beaufort County Sheriff's Office reports. More than $3,000 worth of computers and televisions have been stolen since Saturday from the store on Pembroke Drive. The first theft occurred around 1 p.m. Saturday when two men and a woman placed two laptop computers into shopping carts and walked out of the store without paying, a report said. The next theft happened about noon Monday, when three men removed security devices from two HP computers and walked out the front door. At 10:30 p.m. Monday, three men stole two flat-screen TVs. This time, they left the store through a fire exit, Sgt. Robin McIntosh said. (Source islandpacket.com)

A Wyoming County Attorney focused on Organized Retail Crime; suspects could face felony burglary charges Fremont County Attorney Michael Bennett stated that Organized shoplifters who attempt to take hundreds-worth of merchandise could face burglary charges in Lander from now on. In response to the organized shoplifting, Bennett and the Lander Police Department, as well as others, have worked together to devise a new prosecution strategy to deter would-be shoplifters. "We need some sort of a tool to tell these shoplifters we mean business," Bennett said. Bennett said then with the trespass order, they cannot legally re-enter the business. If they do, and are caught in the act of attempting to shoplift, the suspect can be charged with burglary. Burglary requires prosecution to prove that a person was not allowed to be where they were and had an intent to commit a crime. The felony charge is punishable by up to 10 years in prison. (Source county10.com)

The D&D Daily - has a number of major investigations we're following, however we've been asked not to post any information until they've been resolved. Stay tuned for updates as they break.
"Protection 1 is proud to be sponsoring the D-D Daily ORC column to ensure the LP industry gets the information, education and critical data they need to fight this national epidemic."
Rex Gillette, VP Retail Sales, Protection 1.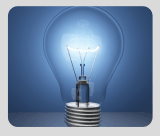 What's Happening?
Coming soon:

Mobile App's

LP Show Coverage

The Top 10