The Hurricane Police Department arrested two immigrants and seized more than $25,000 in cigarettes, electronics and gift cards, all of which investigators believe were obtained as part of an international conspiracy fueled by identity theft Those arrested were Diallo Lamine, 31, and Barrie Samson Mohamed, 29. Both were charged with felony conspiracy and detained at the Western Regional Jail. Video surveillance identified two assailants enter Walmart and purchase gift cards. Investigators then became aware of similar activity at the nearby Go-Mart and Rite-Aid. Criminal complaints charge Lamine presented a fictitious, Pennsylvania driver's license in his attempt to make a debit-card purchase at Rite-Aid. Hurricane Police Capt. S.J. Sisk said investigators located Lamine and Mohamed at the nearby Walmart. It was there he estimates they confiscated 200 cartons of cigarettes, video games and electronics, along with 75 gift cards. The Hurricane Police Department is receiving assistance from the U.S. Department of Homeland Security and the Secret Service. The U.S. Attorney's Office also has been contacted in what Sisk anticipates will become a federal prosecution. In addition to the conspiracy charges, Lamine faces an additional count of felony identity theft and Mohamed was charged with misdemeanor obstruction. (Source wsaz.com)

New England Organized Crime Alliance launches with strong support from Law Enforcement Jason Adams, national manager for ORC for Gap, announced the formation of the public-private partnership Sept. 19 at the New England Organized Retail Crime Symposium here. Adams is co-chair of the group, along with Carol Fitzgerald, a crime analyst with the Leominster, Mass., Police Department. Retailers and law enforcement from Maine, New Hampshire, Vermont, Massachusetts, Connecticut and Rhode Island have joined together to share intelligence and combine efforts to fight ORC. Take a few minute and view the new NEORCA web site at http://www.neorca.org. (Source retailpartners.com)

Three additional athletes at Vermont's Castleton College arrested in Dick's Sporting Good theft Police have charged three more Castleton College sports players in connection with an alleged retail theft scheme. Investigators say two soccer players and a football player now join three other football players in a criminal investigation involving stolen merchandise from Dick's Sporting Goods in Rutland. Tuesday police charged 19-year-old Eric Cross, 21--year-old Dominic Heller and 28-year-old Zachary Howe with retail theft. They're due in court in November. (Source wcax.com)

Arlington Heights man arrested in bar code switching case at The Home Depot
Waldemar Bajorski, 57, of Arlington Heights, was charged with retail theft on Sept. 13. Police said Bajorski created barcodes at his home and placed them on merchandise inside The Home Depot store on Civic Center Drive. He allegedly paid just $11.10 for three items that police said were worth $138.94. According to police, Bajorski was in possession of 19 additional barcodes similar to the ones used in the alleged theft. He has an Oct. 9 court date. (Source suntimes.com)

Boca Raton Mall shoplifters caught with shoplifting tools
Two women armed with foil and tin snips were arrested leaving the Town Center at Boca Raton, the excuse given for a loot of stolen goods..the merchandise was in the rental car when they picked it up. Kensherri E. Ferguson and Krystal Denise Copeland were both arrested by Boca Raton Police following a traffic stop. Copeland is charged with possessing a shoplifting device, while Ferguson is charged with using a shoplifting device. Video surveillance from Victoria's Secret showed Ferguson and Copeland entering separately and making returns individually. Ferguson has been nabbed 10 times since 2005, the majority of her arrests being theft-related, according to records. (Source sun-sentinel.com)

Police arrest Cadott women in Walmart theft
Two Cadott women were arrested last week on charges of felony theft from the Walmart in Lake Hallie. Lori A. Thiede, 50, and Clarinda J. Warner, 33, were taken to Chippewa County jail following their Sept.17 arrest. According to the Lake Hallie Police, Thiede and Warner were arrested after Walmart employee's contacted police about a theft in progress. Thiede and Warner allegedly tried to take a cart full of unpaid merchandise valued at $543.57. Thiede was arrested when she was attempting to leave in a vehicle and Warner was arrested after she tried to flee on foot. On July 17, the women were arrested for attempting to steal two Samsung 60-inch LED televisions with a combined value of $2,296. Both TVs were recovered. (Source weau.com)

Suspect leaves ID after fleeing from attempted theft at Walmart
Two females and a male got away after an attempted theft Monday at Walmart, but one of the females left her purse with identifying information behind, along with the merchandise the three were trying to take. Officer Steve Woodard was dispatched to the store and learned the three had been working together to conceal merchandise. Employees tried to stop one of the females, who abandoned her shopping cart before fleeing. (Source brownwoodtx.com)

Washington Township man charged in scam to return stolen bras to Kohl's
A Washington Township man was arrested for returning stolen bras to a Kohl's store in exchange for store credit. Michael Pederson, 24, is accused of sending an unidentified female into the Kohl's on Aug. 3 and Sept. 4 with stolen bras with no receipt to get $182 in store credit. Pederson attempted to return more stolen items with no receipt on Sept. 6, but store employees were suspicious and refused the return, authorities added. The employees then contacted the store's loss prevention officer, who investigated and eventually contacted police. Pederson was issued a summons, and is awaiting a court appearance. (Source lehighvalleylive.com)

"Protection 1 is proud to be sponsoring the D-D Daily ORC column to ensure the LP industry gets the information, education and critical data they need to fight this national epidemic."
Rex Gillette, VP Retail Sales, Protection 1.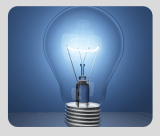 What's Happening?
Coming soon:

Mobile App's

LP Show Coverage

The Top 10