7th Annual New England Organized Retail Crime Symposium and Trade Show – DCU Center Worcester, MA, September 19, 2013
Recap by members of the Retailers Association of MA Loss Prevention Committee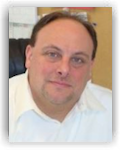 By Kevin Plante
Director, Loss Prevention Reporting and Analytics
CVS Caremark
Approximately 300 Loss Prevention, Law Enforcement and political figures came to the DCU Center in Worcester, MA, for the 7th Annual New England Organized Retail Crime Symposium and Trade Show. Twenty-two vendors filled the trade show area showing everything from surveillance equipment to merchandise protection items to radios – access control items to point of sale safeguarding systems.

Hosted by the Retail Associations of the six New England states, the event was planned and coordinated by the Loss Prevention Committee board of the Retailers Association of MA. The board consists of Kevin Plante of CVS (Chair), Brendan Fitzgerald of BJ's Wholesale Club, Shannon Lenahan of Wegman's, Jason Adams of Gap, Inc., and Andrea Shea and Ryan Kearney, both of The Retailers Association of MA. Plante also served as Master of Ceremonies for the event.

Joe LaRocca, Founder of RetaiLPartners and loss prevention industry icon opened the session for the 7th consecutive time with a review of some of the stats and facts surrounding ORC. He also talked about some of the trends in retail such as GPS enabling.

Next, John Gold with the National Retail Federation(NRF) talked about their latest survey results and how ORC is a known gateway crime as well as how the propensity of violence as part of the ORC theft is increasing. Gold also told the group about how the NRF assists with legislative actions in various states as well as the support of a number of task forces and collaborative ORCA's around the Country.

Next, Jeremiah Hart, Sergeant of the Torrance, CA police department riveted the capacity room with a presentation regarding Active Shooting or Active Killing. Hart is the departments training officer and in an expert in the subject. Hart provided participants a snapshot into what it would be like to be in an actual situation and gave us plenty to think about regarding how to plan and respond to such an incident – whether it be at work, while out shopping or at home. Participants in the conference were not only educated by what Mr. Hart told them, but were left to reflect. Some participants were left speechless.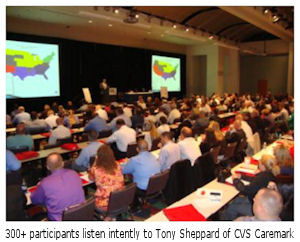 After a delicious lunch, Tony Sheppard, National Manager of ORC at CVS gave the group a synopsis of what CVS's ORC group is made up of and then educated both retailers and law enforcement alike on some of the tips and tricks he's learned over his career on how to "sell" an ORC case to law enforcement. Tony recommended being engaged with law enforcement before you need them, during the case and then after through recognition. Great plan and great advice!

Following Tony was an informative presentation from Garth Gasse of Retail Industry Leaders Association (RILA). Gasse talked to the group about what RILA does for its members and how it has been involved in helping solve issues regarding ORC – not only from a legislative end, but also the grass roots perspective with committees and research.

Next, National ORC Manager for Gap, Inc – Jason Adams unveiled NEORCA! The New England Organized Retail Crime Alliance (NEORCA) is a group of retailers who partnered with law enforcement aimed at reducing property crimes, keeping shoppers safer and lessening their chances of becoming victims. Jason reviewed the site, its features and functions and invites all to join at www.neorca.org!

Next, Tom Field did a presentation on security breaches – primarily with credit card data. Field explained the process people use to steal credit card numbers and then talked through a couple of case studies to give participants a view into the mind of a POS hacker!

Our final speaker was Johnny Custer, Managing Director for LERPnet / Verisk. Johnny spoke about Falcoln, which is the new program that is tied with Lerpnet that provides retailers and law enforcement a national view into ORC incidents. Searching and analysis capabilities are impressive and retailers and LE alike can benefit from this program.

The awards winners will be announced in The Daily tomorrow in a continuation of the New England Organized Retail Crime Symposium and Trade Show recap!

Laurel County, Ky., woman, part of "shoplifting gang" busted hitting Wal-Mart and Dollar General stores Deputies in southern Kentucky have arrested a woman they say is part of a gang of shoplifters in Laurel County. After numerous tips from the public, police were able to track down Cynthia Mullins, 45, of London. She was arrested Wednesday afternoon and charged with two felony warrants for theft by unlawful taking. They say Mullins was part of a group of people stealing from WalMart and Dollar General stores in the area. This lady comes in with her two teenage sons and two children. We really think she comes in with the gang because it distracts the employees," says Deputy Gilbert Acciardo. Deputies tell us the gang was stealing large amounts of diapers, baby formula and other items. They believe the items were being re-sold for profit. (Source wkyt.com)

4 Houston men face organized crime charges over Dollar Store burglaries
Four Houston-area men have been arrested in Chambers County in connection with break-ins at two Dollar Stores. Jessie Hunter, Joshua Thornton, Dunte Hardy and Tori Ruffins were placed in the Chambers County Jail on $75,000 bail each on charges of burglary and organized crime, according to a news release from Sheriff Brian Hawthorne's office. Investigators reviewed video from the two crime scenes and, with additional evidence, issued warrants for the four men. No information was immediately available on how they were located and arrested. The Texas Rangers are also investigating whether the men might be suspects in other crimes in the area, according to the release. (Source khou.com)


ORC getaway driver gang member who rammed Delaware State Police car after "shoplifting spree" at Home Depot - captured in PA With his co-conspirators "begging" to let them out Jeter intentionally rammed the State Police car to disable it after which he fled and escaped until this Monday. His other four gang members were all hospitalized and admitted. The suspects went to the Home Depot in Peoples Plaza at U.S. 40 and Del. 896, loaded shopping carts full of power tools and plumbing supplies, pushed the carts out into the parking lot and loaded the stolen merchandise into a rented U-Haul van, which then fled with all five suspects, police said. A massive hunt for the getaway driver followed the crash. (Source delawareonline.com)
"Protection 1 is proud to be sponsoring the D-D Daily ORC column to ensure the LP industry gets the information, education and critical data they need to fight this national epidemic."
Rex Gillette, VP Retail Sales, Protection 1.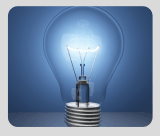 What's Happening?
Coming soon:

Mobile App's

LP Show Coverage

The Top 10