Livingston,Texas couple charged with Organized Retail theft in connection to Walmart electronics theft Livingston Police officers arrested a Cleveland couple for organized retail theft Wednesday after they allegedly clothes and two Pioneer car stereos from Walmart and then went back inside a second time in an attempt to steal two flat-screen televisions. Garry Scott, 36, and Destiny Nash Johnson, 20, are still being held in the Polk County Jail, and both were charged with organized retail theft between $500 and $1,500, which is a state-jail felony. Scott was also charged with driving with an invalid license with a previous conviction. When Walmart employees recognized Scott and Johnson and confronted them, the couple dropped the TVs and fled the store. Livingston Police officers pulled the couple over about a half mile from the store. (Source ktre.com)

Two arrested for shoplifting spree with pawn-shop tickets in hand in Sarasota County, Fl. Michael Rowe, 25, and Anthony Henry, 19, came under investigation Wednesday when a Home Depot representative reported theft of a power tool, according to the Sarasota County Sheriff's Office. Detectives say they were able to locate the suspects' vehicle and followed it as Henry drove to various stores in Sarasota and Manatee counties. Rowe would allegedly go inside, select items and flee in Anthony's vehicle. Hitting Home Depot, Walgreens, and two Wal-Mart locations. Rowe allegedly pawned several items at Value Pawn, and both were arrested about 5 p.m. at American Super Pawn. (Source heraldtribune.com)

Bridgeport Woman charged in Radio Shack Robbery Ring.
April Ford, 45, of Bridgeport, is charged with conspiracy to commit first-degree larceny and conspiracy to commit first-degree robbery in connection with the January robbery of a Trumbull Radio Shack. Police said Ford sold of the phones reportedly stolen by the ring. In the January robbery, two men and a woman entered the store while the woman waited outside. One man claimed he had a gun and they took an unreleased amount of cash and cell phones valued at several thousand dollars. In all, the ring's suspects stole about 400 cell phones from Radio Shacks and an AT&T store and a Verizon one, in Trumbull, Orange, New Haven, Hamden, Wallingford, Clinton, East Haven and New Britain. (Source trumbull.patch.com)

"Protection 1 is proud to be sponsoring the D-D Daily ORC column to ensure the LP industry gets the information, education and critical data they need to fight this national epidemic."
Rex Gillette, VP Retail Sales, Protection 1.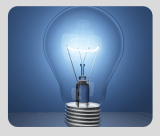 What's Happening?
Coming soon:

Mobile App's

LP Show Coverage

The Top 10