THE RETAIL EQUATION SURPASSES MILESTONE OF 400 MILLION RETURN TRANSACTIONS PROCESSED

Retailers Benefit from Unmatched Amount of Data to Determine
Optimal Return Rate; Reduce Shrink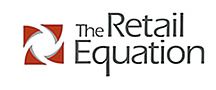 IRVINE, Calif. (October 15, 2013) – The Retail Equation, the industry leader in retail transaction optimization solutions, today announced it has authorized more than 400 million return transactions. The achievement, which sets the benchmark in the industry, underscores the company's continued growth as the top provider of return authorization solutions for major retailers in North America. The data gathered through the 400 million return transactions provides The Retail Equation with an unmatched understanding of shopping trends and patterns to help retailers improve customer service at the return counter, manage their optimal return rate, reduce fraud and shrink, and increase return on investment.

"The vast amount of transaction data gathered at the point-of-return translates into a significant strategic advantage for our clients," said Mark Hammond, chairman and CEO of The Retail Equation. "We continually help our retailers attain their optimal return rate and reduce shrink, while helping their customers have a more enjoyable shopping experience."

The return transaction data was collected through The Retail Equation's patented Verify® return authorization solution. Verify enables retailers to rely on precise, objective and verifiable data to determine whether a return is valid, rather than relying on subjective observations and guesswork by sales clerks. This objectivity approves all legitimate returns and ensures that only those with highly suspect return-and-exchange behavior are affected.

The company just introduced its next-generation Verify software called Verify-3, which features a patent-pending geographic risk index (GRID) and retail metrics to allow retailers to more effectively leverage the consumer behavior-based predictive models of Verify in order to improve the consumer's overall in-store experience. The solution effectively deters return fraud and abuse, which currently accounts for $9 billion to $17 billion in losses for retailers in the United States.


About The Retail Equation

The Retail Equation, headquartered in Irvine, Calif., optimizes retailers' revenue and margin by shaping behavior in every customer transaction. The company's solutions use predictive analytics to turn each individual shopper visit into a more profitable experience. This yields immediate financial payback, increasing store comps by as much as two percent, with significant return on investment. The Software-as-a-Service applications operate in more than 27,000 stores in North America, supporting a diverse retail base of specialty apparel, footwear, hard goods, department, big box, auto parts and more. For more information, visit www.theretailequation.com.