Toronto Police and LP officers crack "sophisticated" shoplifting ring Police are calling this one of the largest "loss-prevention recovery investigations" in North American history; officers seized about $390,000 worth of stolen pants, bras, bottles, toothpaste, and other items that were being sold for a profit out of a house, investigators said on Wednesday. The house was set up like a retail store, with display shelves stocked with stolen items so customers could browse the product. It even had rooms used as storage for the rest of the stock, Detective Bruno Miron said. The thieves used 'fabricated bags' to get the stolen merchandise past the anti-theft gates and out of the stores. Police and some of the retailers' loss prevention teams partnered to identify and eventually arrest the suspects in this crime ring. Toronto residents Thi Loc Doan and The Ha Long were charged with possession of property obtained by crime and possession of stolen goods for the purpose of trafficking. (Source cp24.com)


Dayton's Better Business Bureau speaks on the impact of Organized Retail Crime John North, president and chief executive officer of the Better Business Bureau in Dayton speaks on how ORC is impacting local retailers. Your Better Business Bureau and the IROC taskforce suggest you: Train your staff to be aware of these criminals' tactics. Provide great customer service. It's one of the best deterrents for these criminals. Design the store so associates can see throughout the store, making it hard for these individuals to operate successfully. (Source bizjournals.com)

Police in Spain arrest 17 suspects in $33 Million dollar Watch store robbery
Spanish police said they have arrested 17 suspects allegedly responsible for a 2012 robbery at a watch store. The incident, which police have called the robbery of the century, involved the theft of more than 1,700 watches worth $33 million. Police said they have recovered 300 of the stolen watches so far. (Source upi.com)

Russian National living in Michigan indicted on conspiracy and wire fraud; may have stolen millions from retailers A Russian national using several nicknames, including "Evilvodka," prowled Monster.com and Craigslist to set up an extensive network of "carders" and "reshippers" who used stolen credit card information to rip off retailers for millions of dollars, according to Pittsburgh federal court records. A federal grand jury indicted Artur S. Gorlov, 28, of Ypsilanti, Mich., in July 2011 on a conspiracy charge and four counts of wire fraud. The indictment was sealed until Gorlov was detained on Oct. 10 by customs officials at JFK Airport as he disembarked from a flight from Moscow. (Source triblive.com)



For several years, we in New England have been sharing information on Organized Retail Crimes (ORC) between retailers and law enforcement partners through our LERANE notices. But these notices are being replaced by the New England Organized Retail Crime Alliance (NEORCA).

The New England Organized Retail Crime Alliance (NEORCA) is a group of retailers and law enforcement who have partnered together to combine efforts to combat ORC This website and resulting bulletins – http://neorca.org – will allow you to upload your own information directly.

NEORCA members can share intelligence relating to the businesses and communities we serve. This shared information includes, but is not limited to, crimes of organized theft, robberies, counterfeiting, check and credit card fraud, prescription fraud, identity theft and other scams. In short, any type of organized crime may be shared through this site.

The NEORCA website enables retailers and law enforcement to communicate about ORC, and saves the information in a written and mapped format, searchable by crime and suspect type. This gives all members the ability to search the website to connect cases and establish patterns and trends. In addition, members may upload photographs and crime bulletins to share with the NEORCA community.

We invite loss prevention and security professionals, along with all levels of law enforcement, to become members of NEORCA and contribute to the fight against ORC. Membership is FREE, but you must register at the link below. Without you this Alliance will not be successful, so please join today!!
"Protection 1 is proud to be sponsoring the D-D Daily ORC column to ensure the LP industry gets the information, education and critical data they need to fight this national epidemic."
Rex Gillette, VP Retail Sales, Protection 1.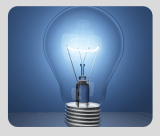 What's Happening?
Coming soon:

Mobile App's

LP Show Coverage

The Top 10