ORC duo busted hitting CVS stores in Scranton, PA. - hit other stores as well
A couple stole 23 boxes of Rogaine and other items from area pharmacies and stores. Christopher McElroy, 40, P.O. Box 7172, Garden City, N.Y., and Kelly Bruckner, 29, 26 Salem Road, Hicksville, N.J., were seen stealing $212 worth of the hair restoration cream from the Davis Street CVS in Scranton just before 4 p.m. Shift supervisor Mark Maguire told Patrolman James Golden that three other CVS stores in the city experienced similar thefts. The thieves made off with an additional $333.96 in Rogaine and $55.99 in Crest White Strips. Police received consent to search the car from the driver, Cynthia Harris, 55, 32 Mistletoe Lane, Levittown, N.Y., and found 23 packs of Rogaine as well as various medications, supplements and clothing with T.J. Maxx tags stuffed in black garbage bags in the back seat and the trunk. (Source thetimes-tribune.com)

ORC trio busted yesterday in Big Rapids, MI. may be linked to more credit card fraud at Meijer's stores Three men taken into custody after a public safety officer found numerous stolen electronics items in their vehicle are being investigated for credit card fraud at Meijer stores in Kent County. According to Miller, the trio had nearly $3,000 worth of televisions, laptop computers, stereos, speakers, Airsoft guns, video games and other items in their possession. As an investigation into the suspected retail fraud continued, it "opened up to other activity," Miller said. Police learned the trio may be linked to multiple credit card fraud instances at Meijer stores in Kent County. (Source mlive.com)

Oswego County, N.Y., duo charged with stealing 25 iPhone cases from Granby Wal-Mart Two Oswego County men accused of stealing more than two dozen iPhone cases from the Granby Walmart were wanted for other crimes, Oswego County sheriff's deputies said. Dale Daugherty, 28, of Oswego, and Marshall J. Butler, 30, of Mexico, were both charged Saturday evening with fourth-degree grand larceny, a felony. (Source syracuse.com)

"Protection 1 is proud to be sponsoring the D-D Daily ORC column to ensure the LP industry gets the information, education and critical data they need to fight this national epidemic."
Rex Gillette, VP Retail Sales, Protection 1.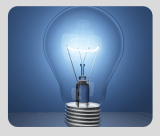 What's Happening?
Coming soon:

Mobile App's

LP Show Coverage

The Top 10