Amazon to take on Canadian grocers in crowded retail landscape - It's a "bloodbath" in the grocery industry in Canada says one executive One retail executive has called it a bloodbath, and the retail landscape is about to get uglier. American e-commerce powerhouse Amazon.com Inc. is launching online grocery and auto shops on Thursday, adding to an array of category additions this year that has included toys, beauty and home goods. The company is aggressively pushing into Canada, more than doubling its offerings this year, with 14 new kinds of products. (Source theglobemail.com)

Employers face Nov. 1 deadline to meet WorkSafeBC anti-bullying rules in British Columbia WorkSafeBC has accepted 40 mental disorder compensation claims where the illness was deemed to have been caused by bullying in the workplace since its mandate was broadened to include stress-related sickness in July of 2012. In addition to the 40 claims approved under the bullying rule, Pinto said WorkSafe has accepted close to another 60 that were classified as traumatic occurrences. The new rules require employers to have anti-bullying policies, provide training, and have reporting and complaints procedures for bullying and harassment situations and to keep records of cases. Separate policies guide managers and workers on their obligations to prevent and report unacceptable behaviours. "We have our prevention teams ready to go," Pinto said. "They're going to put the onus on the employers, and other workers and employers, to ensure this (behaviour) stops happening." (Source vancouversun.com)

B.C. considers grocery store liquor sales
The B.C. government is looking to allow sales of beer and wine in grocery stores. They will likely look at so-called "store within a store" models such as what exists in Ontario. The provincial government is considering selling alcohol in grocery stores after receiving overwhelming support for the idea. (Source vancouversun.com)

Target to open 33 Canadian stores in November
Target Canada has announced the opening dates for 33 additional Canadian store locations spanning across nine provinces, including its first stores in New Brunswick, Prince Edward Island and Newfoundland. Thirty-one store locations are scheduled to open on Nov. 13, and the remaining two locations will open on Nov. 22, completing Target's Canadian store openings for 2013. Additional stores opening beyond 2013 will be announced at a later date. (Source chainstoreage.com)

American Girl Coming to Canada
The division of Mattel, Inc. announced Tuesday that they would be expanding into Canada via their catalogue and two experiential store-in-store boutiques in partnership with Indigo Books & Music Inc, the largest book, gift and specialty retailer in Canada. The new retail stores will open in spring 2014, and will be located in Indigo's Yorkdale Shopping Centre, Toronto and Robson Street, Vancouver. Jean McKenzie, executive vice president of American Girl said they are excited to be bringing the American Girl experience beyond the United States, and helping to inspire an entirely new group of girls. The American Girl store-in-store boutiques will include a variety of the company's popular doll brands, including Girl of the Year, My American Girl, and Bitty Baby. The Indigo American Girl boutiques will also carry Dress Like Your Doll, the American Girl Books, and the Doll Hair Salon. (Source businesswire.com)

Canadians spent $18.9B online in 2012 and average customer spent $1,450

British Columbia man sentenced to 5 years in U.S. prison for skimming device scheme A Surrey man will spend five years in a United States prison for his involvement in a debit-card skimming operation that targeted Vancouver coffee shops. Dennis Nguyen pleaded guilty to conspiracy to commit access device fraud and aggravated identity theft. According to court documents, Nguyen stole more than 2,600 bank-card numbers linked to about 100 different financial institutions by attaching skimming devices to point-of-sale machines in coffee shops. Six other charges were dismissed. He was sentenced in U.S. District Court in Seattle earlier this month. (Source theprovince.com)

Three suspects arrested in St. Catharines, Ontario for fraudulent use of credit cards Niagara Regional Police say they were called to the Pen Centre, in St. Catharines, after loss prevention officers noticed two people "making several suspicious purchases." Police arrived and two people were arrested. A third person was arrested a vehicle outside the mall. All 3 suspects were charged with one count of fraud under $5,000, unauthorized use of credit card data and possession of falsified credit cards. All three accused appeared in bail court on Tuesday and were remanded in custody pending a court appearance on Nov. 1. (Source bulletnewsniagra.ca)

Retail Fast Facts: October 2013

Highlights:
Total monthly retail sales changed by 3.5 per cent over the comparable month last year.
Total sales excluding food, automotive and gasoline changed by 3.9 per cent over the comparable month last year. (Source retailcouncil.org)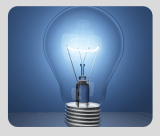 What's Happening?
Coming soon:

Mobile App's

LP Show Coverage

The Top 10