Jonesboro, Arkansas couple arrested with stolen merchandise, firearms and drugs: JC Penney store took the biggest hit Police are still sorting through hundreds of clothing items trying to figure out what stores they came from and right now they know JC Penny was the number one store hit. "This obviously is a very large bust, it's been titled a one stop shop there at the house," said Sgt. Doug Formon with Jonesboro Police Department. "Hundreds of garments of clothing , from children's clothing, adult clothing, household appliances." Police found everything from a vacuum cleaner and wash cloths to a tea set. They also found sacks and sacks full of clothes with the tag and security sensors still attached. Detectives along with officers from the probation department discovered the stolen goods during a parole search. (Source kait8.com)

Schenectady, NY man charged with grand larceny for the theft of baby formula from Price Choppers A Schenectady man was charged Wednesday with grand larceny for multiple thefts of baby formula, sheriff's deputies say. Saratoga County Sheriff's Department said 37-year-old Danny Sanchez is accused of working with an unidentified male suspect to steal quantities of baby formula from the Wilton Price Chopper on Sept. 12 and Oct. 21, and was wanted on those charges when he was arrested Wednesday. Sanchez had already been banned from going inside any Price Chopper because of a previous shoplifting charge at the chain grocery store, so when the Clifton Park Price Chopper Loss Prevention personnel spotted him inside the store, they quickly alerted police. (Source saratogian.com)

Two arrested with 'booster bag' for theft at Sephora store in Novato, California
Two men suspected of shoplifting cologne from a Sephora store in Novato were arrested in Santa Rosa on Tuesday afternoon. Police responded around 4 p.m. to the Sephora store in the Vintage Oaks Shopping Center, where the manager showed them video of two men taking cologne off the shelves and placing it in bags they were carrying. The suspects were gone before police arrived, but store staff sent an alert about the theft to other Sephora stores in the area. Staff at the Sephora store in the Santa Rosa Plaza in Santa Rosa called later to report that the two suspects were currently in their store. Inside the vehicle, Novato police found other property they believe was stolen, along with "booster bags". (Source contracostatimes.com)

"Protection 1 is proud to be sponsoring the D-D Daily ORC column to ensure the LP industry gets the information, education and critical data they need to fight this national epidemic."
Rex Gillette, VP Retail Sales, Protection 1.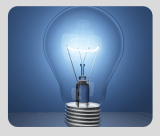 What's Happening?
Coming soon:

Mobile App's

LP Show Coverage

The Top 10