Don't be Caught Empty Handed this Holiday Season - Improve your Merchandise Availability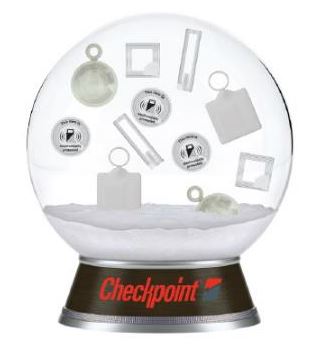 During the holiday shopping frenzy, retailers are faced with not only enticing consumers to visit their stores, but ensuring that there is enough stock to meet demand. Getting the balance right is paramount, consumers will go elsewhere if the merchandise is not on the shelf, but retailers who hold too much inventory risk overstocks and costly markdowns, presenting an even greater problem when the cost of capital needed to fund inventory is high.

One of the big contributors to out-of-stock situations is shrink. Whatever the cause of shrink – shoplifting, employee theft, organized retail crime, vendor fraud or error or simply lost items somewhere in the store – it undoubtedly is a major factor inhibiting the availability of merchandise during shopping and purchase decision-making.

Some of the most likely products to be stolen during the Christmas period include; alcohol, toys, clothing, fashion accessories, perfume and health and beauty gift packs. Solutions such as EAS security labels offer securely protected merchandise for these products and others can be openly displayed.

Checkpoint's RF labels can protect virtually any type of merchandise and include Enhanced Performance (EP) labels, Enhanced Performance Clear labels and Micro labels. EP labels combine a smaller size with superior detection. Clear EP labels can be placed over product barcodes, allowing data to be viewed and scanned without interference. The Micro labels are among the smallest labels in the product portfolio and are a natural fit for high profile and high risk items. These soft labels protect smaller products such as cosmetics, fragrances and jewelry, as well as high-value items such as apparel, electronics and health and beauty items.

With Checkpoint's Source Tagging program, labels can be applied at the point of manufacture, reducing labor costs by providing floor ready, secure merchandise which ensures retailers' can improve on-shelf availability, enhance the consumer shopping experience and increase sales.

Checkpoint offers a full portfolio of solutions to ensure items are on the shelf for shoppers this holiday season and help improve merchandise availability for retailers.