Georgia female felon turns up near Daytona Beach, Florida running a shoplifting gang Salima Robertson was wanted in the state of Georgia for violating her probation for retail theft, Tuesday Police caught up to her in Orange County, Florida. Salina Robertson, 38, was charged Tuesday by Orange City police with grand theft, possession of a controlled substance and contributing to the delinquency of a minor. Michael E. Mahoney, 18, of Deltona, who was with Robertson was also arrested and charged with grand theft. Police said Robertson also had two of her children with her and that she had them work together to try to steal more than $800 worth of merchandise from the Walmart. When police searched Robertson's car in the parking lot, they discovered $700 in goods had been taken from a Target in Sanford, police said. Other merchandise was also found in the car. (Source news-journalonline.com)

Blaine, Minnesota Woman sentenced to 13 months for stealing several thousands in clothing from Maurice's and Kohl's: attempted to flee at over 100 mph Stephanie Lyons, 25, of Minneapolis, was convicted of felony theft in September. A separate felony fleeing police in a motor vehicle charge was dismissed. Blaine Police found $771.96 of merchandise stolen from Maurice's and $671.99 of clothing stolen from Kohl's in the white Volkswagen that Lyons was driving as she and Taryn Rose Tillman, 24, of Richfield, were fleeing police after 7:44 p.m. July 30. Tillman was also charged with felony theft. While trying to evade capture, Lyons drove about 100 mph as she was heading south on I-35W. (Source abcnewspapers.com)

Three arrested in Bellefontaine, Ohio with a cartload of merchandise from a Logan County Walmart Three suspects were arrested Tuesday after police said they wheeled a cart with more than $800 in merchandise from Walmart. The incident occurred around 5:30 p.m. An officer of the Bellefontaine Police Department in the area was able to stop the trio in the Highpoint Village shopping center. (Source daytondailynews.com)

10 members of identity theft ring in Denver victimized 270 Coloradans
A Denver grand jury has indicted 10 suspects accused of victimizing more than 270 people throughout the metro area. The suspects are accused of being involved in a racketeering operation involving mail theft, auto theft and counterfeit checks. Christopher Bahl, 35, and Gary Dean Crowther, 30, are each charged with violating the Colorado Organized Crime Control Act (COCCA), a felony, and numerous other felony counts including conspiracy to commit computer crime, identity theft, forgery, and aggravated motor vehicle theft. Bahl is charged with COCCA and 48 additional counts. Crowther is charged with COCCA and 30 additional counts. Eight others were also indicted for multiple felony counts including conspiracy to commit identity theft, forgery and computer crime. The indictment alleges Bahl and Crowther led a group that stole mail, broke into cars and stole cars so they could then steal checks and commit identity thefts. The group allegedly created phony checks and identifications and used them at local grocery stores, banks and other retail outlets, causing losses of more than $100,000 between September 2012 and August 2013. (Source denverpost.com)

"Protection 1 is proud to be sponsoring the D-D Daily ORC column to ensure the LP industry gets the information, education and critical data they need to fight this national epidemic."
Rex Gillette, VP Retail Sales, Protection 1.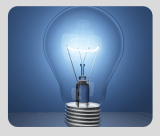 What's Happening?
Coming soon:

Mobile App's

LP Show Coverage

The Top 10