Denver grand jury indicts 10 in widespread identity theft gang who hit O'Reilly Auto Parts, Safeway, US Bank, Wells Fargo, Walgreens, King Soopers, Walmart & others The group allegedly created phony checks and identifications and used them at local grocery stores, banks and other retail outlets, causing losses of more than $100,000 between September 2012 and August 2013. The indictment alleges Bahl and Crowther led the gang that stole mail, broke into cars and stole cars so they could then steal checks and commit identity thefts, the release said. (Source denverpost.com)


Two females charged with organized retail theft in Kilgore, TX Two East Texas women were arrested after backing into a car in a department store parking lot trying to escape police after smuggling hundreds of dollars worth of meat, Thursday evening. Bobbie Jean Darden, 45, and Annecia Raeshelle Darden, 20, both of Longview, were detained after Kilgore Police identified them as the suspects who stole over $300 of meat from the Kilgore Wal-Mart. The women also hit a car in their attempt to flee law enforcement. (Source fox51.com)


Toronto Crime Stoppers Organized Retail Crime Campaign - Kicks off Nov. 13th
Digital Shadow Inc. and Creative Custom Software, Inc., the developer of Facecrook, are proud to announce their sponsorship of this years Crime Stoppers Organized Retail Crime Campaign. Chief William Blair of the Toronto Police Service along with major Canadian retailers, the OPP, the Retail Council of Canada and media will kick off the launch on Wednesday, November 13 at the Toronto Police headquarters.



Missouri man arrested in string of retail felony fraud cases
A Missouri man was arrested and charged with multiple felonies in Mecosta County last Tuesday. Rodney Vagenas, 51, was arrested in Morley early Tuesday morning after a lengthy investigation by the Mecosta County Sheriff's Office and the Central Michigan Enforcement Team. Vagenas was charged with breaking and entering, felony shoplifting, possession of methamphetamine and possession of marijuana. He is also a parole absconder wanted out of Missouri. Vagenas is also a suspect in a string of retail fraud cases across West Michigan. (Source upnorthlive.com)

Shoplifting gangs exist worldwide - even in Nairobi, Africa
Even in under developed countries shoplifting gangs focused on selling stolen merchandise are hitting stores costing them millions each year and news channels are covering it just like her in North America. (Source youtube.com)

Three Charged with Theft of Baby Formula in Saratoga Springs, New York
Three Washington County residents were arrested on the suspicion of stealing $1,600 worth of Enfamil baby formula from two Saratoga Springs supermarkets during a month-long period. - See more here.

"Protection 1 is proud to be sponsoring the D-D Daily ORC column to ensure the LP industry gets the information, education and critical data they need to fight this national epidemic."
Rex Gillette, VP Retail Sales, Protection 1.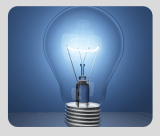 What's Happening?
Coming soon:

Mobile App's

LP Show Coverage

The Top 10