Smartvue Cloud Surveillance Wins New Product of the Year

Innovative Smartvue S9i Cloud Video Surveillance Platform Earns
Prestigious Recognition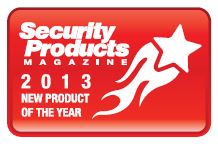 Nashville, TN - Smartvue Corporation, the cloud video surveillance company, announced it won the 2013 New Product of the Year award for cloud surveillance from Security Products magazine.

The New Product of the Year Award honors the outstanding product development achievements of security equipment manufacturers whose products are considered to be particularly noteworthy in their ability to improve security. More than 90 products competed for the coveted award.

"The security industry is one of the fastest growing technology markets and the solutions become more amazing every year," said Ralph C. Jensen, Security Products editor-in-chief. "The competition was challenging among so many amazing entries. The winners proved themselves to offer the innovations that are most advancing the security industry today."

"Smartvue offers the world's most cloud-centric and cost effective HD video surveillance platform for multiple location businesses such as retail and restaurants," said Martin Renkis, Founder & CEO of Smartvue Corporation. "We are very proud of our efforts in network video over the last decade and appreciate the recognition of this award.

About Smartvue Corporation
Smartvue Corporation protects thousands of people, places and assets worldwide every day. Since 1998, the company's mission has been to make the world a safer place with amazing video surveillance technologies. Smartvue is a cloud software company and video surveillance innovator with more than 20 patents and significant industry awards for its unique products and services. The company delivers end to end surveillance solutions which combine cost effective network video recording devices and cloud management services. Learn more at www.smartvue.com.


SMARTVUE CONTACT:
Jim Tully
+1-888-754-4543
jt@smartvue.com