The Retail Equation names Peter Greene Vice President, Retail Product Sales; plans aggressive expansion of Return Rewards to branded manufacturers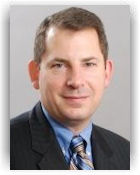 IRVINE, Calif. (Dec. 16, 2013) – The Retail Equation, the industry leader in retail transaction optimization solutions, named Peter Greene to vice president, retail product sales, where he will lead the expansion of TRE's Return Rewards retail marketing product to branded manufacturers. Return Rewards is the company's proprietary solution to assist manufacturers and retailers in driving incremental consumer sales at the point-of-return to recapture some of the $264 billion in industry-wide retail sales lost to merchandise returns. Greene brings 20 years of experience with branded manufacturers and will spearhead this effort.

"We have worked closely with Peter throughout the last year on strategies to engage branded manufacturers in the Return Rewards sale cycle," said Mark Hilinski, executive vice president of business development and strategic accounts for The Retail Equation- "He has a great passion for our business and is a tremendous addition to our ever-growing team."

Return Rewards Rolling Out to Branded Manufacturers

After a return transaction, Return Rewards uses a consumer's purchase and return history to instantly customize an offer for that particular shopper, which provides an immediate incentive for them to continue shopping in that store, re-spending their refund dollars. With the expansion of Return Rewards, manufacturers now have the ability to communicate directly with their consumers, or consumers of competitive brands, in the store at the point-of-return and provide them with customized messages and incentives.

There is no other service available today with the ability to influence a known category shopper while they are in the store. Return Rewards is backed by statisticians and analysts who understand consumer purchase and return behavior and leverages this data to influence purchase behavior.

"Through Return Rewards, we are able to present different offers to specific sets of consumers based on numerous variables, including geography and the product being returned. We also have the ability to integrate clients' existing segmentation information to ensure their best customers are being incentivized to take those return dollars and spend them in the same retail location," added Greene. "We believe this will drive significant new purchases for both our retailer and manufacturer clients."

Greene joins The Retail Equation with more than 20 years of experience in building, restoring and managing information service businesses within various industries, as well as establishing and cultivating C-level relationships at Global 500 companies throughout North America, Europe and Asia. Prior to joining TRE, Greene was a consultant with Sharper Insights Consulting Group helping clients sell more, save more and mitigate risk by providing critical insights into key areas such as industry trends and go-to-market strategies. Previously, he was senior vice president for Durables Strategies at Nielsen. Earlier, he spent 17 years with the NPD Group where he served as president of the Consumer Electronics Division from 2006 until 2010.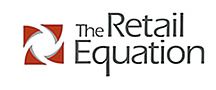 About the Retail Equation
The Retail Equation, headquartered in Irvine, Calif., optimizes retailers' revenue and margin by shaping behavior in every customer transaction. The company's solutions use predictive analytics to turn each individual shopper visit into a more profitable experience. This yields immediate financial payback, increasing store comps by as much as two percent, with significant return on investment. The Software-as-a-Service applications operate in more than 27,000 stores in North America, supporting a diverse retail base of specialty apparel, footwear, hard goods, department, big box, auto parts and more. For more information, visit www.theretailequation.com.

Contact:
Justine Mrsich
Echo Media Group
714-573-0899, ext. 237
justine@echomediapr.com