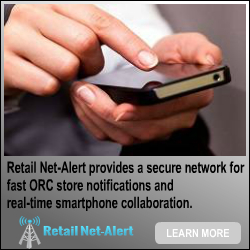 ORC male busted in Tampa Walmart store
Deputies arrested a Tampa man on Saturday after he was found to have allegedly taken almost $1,000 worth of flash drives, several boxes of Gillette razor cartridges and USB cards from the Punta Gorda Walmart Super Center. (Source nbc-2.com)

Two charged in theft of more than $1,400 in merchandise from Walmart A Loss Prevention agent told police she saw the two males loading a large-screen television, a storage case, wet vac cleaner and three tablets into a cart and attempt to leave the store without paying for the items, which had a total value of $1,405.26. The agent tried to detain the subjects, but one ran. The subject was later located and arrested. (Source scvnews.com)




"Protection 1 is proud to be sponsoring the D-D Daily ORC column to ensure the LP industry gets the information, education and critical data they need to fight this national epidemic."
Rex Gillette, VP Retail Sales, Protection 1.