THE RETAIL EQUATION UNVEILS NEW VERIFY REPORTING PLATFORM TO HELP RETAILERS ANALYZE RETURN IMPACTS
IRVINE, Calif. (Jan. 6, 2014) – The Retail Equation, the industry leader in retail transaction optimization solutions, today unveiled a new Verify® return authorization reporting website designed to enhance its retail clients' ability to evaluate the impact value of TRE's solution on their business. The improved reporting in the site provides a deeper understanding of companywide returns and return rates, additional operations and customer service metrics, and enables retailers to review key merchandise returns performance indicators. With the new site, retailers can easily produce detailed reports at the region, district and store or employee level.

"We are continually enhancing our solutions to make usage easier for our clients," said Pete Bradshaw, CTO of The Retail Equation. "This new Verify reporting website supports this objective and is the platform from which TRE will launch new customized reports and future analytics tools."

The new site is built on the latest Microsoft ASP.NET platform, which provides a strong foundation that enables rapid and complex future development. Its many improvements include:

• faster reports through a more powerful infrastructure;
• completely sortable tables; and,
• export capabilities to Microsoft Excel, Microsoft Word and PDF formats.

It also delivers better account administration and improved security with a two-step verification process, self-managed user credentials, and single sign-on to support the needs of sophisticated retailer intranets. Additionally, it has been successfully screened by TRE's third-party security test.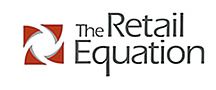 About the Retail Equation
The Retail Equation, headquartered in Irvine, Calif., optimizes retailers' revenue and margin by shaping behavior in every customer transaction. The company's solutions use predictive analytics to turn each individual shopper visit into a more profitable experience. This yields immediate financial payback, increasing store comps by as much as two percent, with significant return on investment. The Software-as-a-Service applications operate in more than 27,000 stores in North America, supporting a diverse retail base of specialty apparel, footwear, hard goods, department, big box, auto parts and more. For more information, visit www.theretailequation.com.

Contact:
Justine Mrsich
Echo Media Group
714-573-0899, ext. 237
justine@echomediapr.com