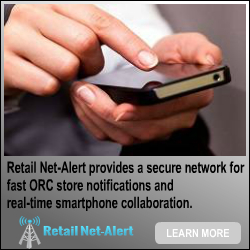 Madison, WI man gets five years for stealing $220K-worth of Walgreens merchandise A Madison man was sentenced Tuesday to five years in federal prison for taking a stolen trailer full of Walgreens merchandise using a stolen semi-trailer truck. Leotis Lewis, 40, and a co-defendant, Christopher Davis, took the trailer from the Walgreen Distribution Center in DeForest on June 18, 2012. They solicited heroin addicts to rent U-Haul trailers in Madison and used the trailers to take nearly half of the merchandise to Chicago to sell it, the U.S. Attorney's Office said. The merchandise they took to Chicago was worth about $220,000, while about $198,000 worth was left behind in Madison. (Source madison.com)

Kohl's shoplifter arrested in Taunton, MA had violent robbery history Brandon Medeiros was arrested by Police running from the Kohl's store wearing 4 jackets and 3 extra pairs of pants. Medeiros also stole $400 in sterling silver jewelry. When arrested Medeiros gave false information to police, attempting to hide his previous criminal record of robbery of a Boost Mobile store in 2012 where he cut the store manager with a knife. (Source tauntongazette.com)

St Louis area Grocery store battling Meat thefts
The Dierbergs along Watson and Creighton Drive was the target of a man who got away with $99 worth of steak Wednesday. Security noticed the suspect and tried to apprehend him outside the store. Though security personnel were able to recover five steaks from the man, he was able to escape. (Source kmov.com)

Texas Woman indicted for identity theft; DA issues warning
Leisa Annette Jones, 47, of Palestine, TX for stealing the identities of at least 20 local people to create bogus checks. Law enforcement officials believe Jones was able to get enough personal and bank account information off of the Internet to make the fake checks. (Source palestineherald.com)

"Protection 1 is proud to be sponsoring the D-D Daily ORC column to ensure the LP industry gets the information, education and critical data they need to fight this national epidemic."
Rex Gillette, VP Retail Sales, Protection 1.