Industry Veteran Joins Rolland Safe & Lock
Joe Mignone named VP & Director of Global Sales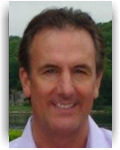 Dallas, Texas - January 23, 2014 - Rolland is pleased to announce we have hired Joe Mignone who is joining the organization as Vice President and Director of Global Sales. In his new role, Joe will be responsible for leading the organization's sales efforts in the U.S. and abroad.

Joe brings over a quarter century of experience in supporting the Loss Prevention & Security community in various leadership roles with companies including ADT/Tyco, Ingersoll Rand and most recently at Bass Security.

About Rolland
Rolland is an international security company headquartered in Dallas, TX. Since Rolland's founding in 1905, the business has grown from a regional locksmith service to a global leader in security solutions. No two industries, and no two businesses, have the exact same security needs. Rolland seeks to truly identify what keeps our customers awake at night and remedy that concern through a dedicated team that is inspired to serve.