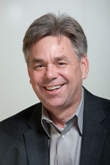 Bill Beatty, Senior Director Product Management
Alpha High Theft Solutions

Partnering – Engaging – Innovation

Bill joined Alpha in 2004 and brought a world-class consumer packaged goods experience base that's focused on integrating Alpha's product development processes seamlessly throughout the Loss Prevention industry to develop new solutions that reduce theft and increase sales of high-risk merchandise. Over the last seven years, Bill has played an instrumental role in helping Larry Yeager, Alpha's Vice President and General Manager, create an organization that's totally engaged and responsive to the needs of the industry. With Alpha's mission being to design, engineer, manufacture, and distribute innovative solutions that solve current market needs, Bill works closely with retailers. His challenge is to continue building a pipeline of ideas, prioritize them and focus Alpha's development team on bringing them to market.

Bill came to Alpha from Irwin Tools where he was Director of Marketing for one of the company's Power Tool Accessories lines. Prior to Irwin, Bill held graduating positions across sales, marketing, and new product development with divisions of Black 'N Decker and Rubbermaid. He began his career at Mattel Toys with his last role based in Los Angeles overseeing the company's international marketing efforts for Infant and Preschool Toys. Bill earned his BSBA in Marketing from The Ohio State University and MBA from Pepperdine. His 30 years of product management, marketing and CPG experience has served him well in his current role developing effective solutions to protect retailer's high-risk merchandise.

Bill's impressive Fortune 500 background and his accomplishments at Alpha reflect his leadership skills and entrepreneurial spirit. Living and breathing the product lines and always asking: "what else? – what next? – and how do we deliver the best?" – is an Alpha mantra that he's helped engrain into Alpha's DNA. Bill is quick to point out that every winning solution in Alpha's extensive portfolio is a by-product of the consultative approach the company employs. "We invest much of our time walking stores with LP professionals, asking questions, observing shoppers and associates, and sometimes offenders, trying to identify and prioritize the next solution that will help retailers protect their high-risk merchandise," states Beatty. "Our solutions must not only significantly reduce theft, but also help the retailer increase their sales of every merchandise line we help to protect. To us, it's all about understanding customer needs, being attached to our customers at the hip so to speak, and being able to bring ideas and issues back to the team. After that our focus turns to developing and testing concepts that will hopefully end up being successful signature solutions."

Alpha's successful track record is directly tied to a culture of hiring the best executives and team members we can and holding each other accountable in their respective areas of expertise. Filled with type A personalities, Bill enjoys the fact that you've got to come to work ready to play! As part of a dynamic team, Bill gives testament to Larry Yeager for building an organization that thrives on challenging each other and for all of them having that inner desire and will to succeed. He is very proud to point out that Alpha's "consensus building philosophy" both internally and externally strengthens their ability to react, and build innovative solutions as cost effectively as possible. Alpha's commitment to understanding and reacting to their customer's needs out weights all else and the "machine" they've put together works well – interacts well – and plays well together.

Working with 47 of the Top 50 U.S. retailers, Alpha has proven over the years that their customer-centric philosophy and industry commitment to innovation delivers value and drives results for the Loss Prevention community. With leaders like Bill, it's not hard to see how they do it. Given Alpha's over-riding theme of "First in Solutions and First in Value" – it's obvious that Bill's team helps fuel them to do just that.