Protection 1 Chief Marketing Officer, Jamie Haenggi,
Named Honoree by Direct Marketing News

Prestigious Marketing Hall of Femme Award Recognizes Women in Marketing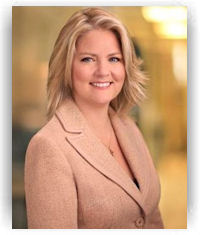 CHICAGO – February 18, 2014 –

Protection 1, the largest full-service business and home security company in the U.S., today announced its chief marketing and customer experience officer, Jamie Haenggi, has been selected as Honoree by Direct Marketing News for its 2014 Marketing Hall of Femme. Award recipients will be featured in an upcoming edition of Direct Marketing News and recognized at an awards ceremony to be held in New York City, March 21, 2014.

"At Protection 1, we work to provide a customer experience that exceeds the industry standard," said Timothy J. Whall, chief executive officer for Protection 1. "Jamie has been instrumental in creating and building a brand that is known for delivering the best customer experience in the industry. It is the way that we both attract and retain our customers and we are proud to see her recognized by Direct Marketing News."

The Marketing Hall of Femme was created two years ago to honor women in marketing across the country, highlighting success strategies of senior executives in marketing.

"Honorees are nominated by coworkers and employees, so these awards are particularly insightful," said Ginger Colon, editor-in-chief for Direct Marketing News. "Our editorial team bases our selections on factors including leadership style and approach as well as the impact the individual has had on the organization over the past year. Our honorees are those changing the face of the marketing world and we are pleased to announce this year's recipients."

Winners will be featured in the May 2014 issue of Direct Marketing News.

Ms. Haenggi has led marketing, communications and customer experience strategies efforts for Protection 1 since 2010, coming on board with the current management team. Ms. Haenggi is a veteran of the electronic security industry, working with National Guardian, Holmes Protection and ADT Services prior to her work with Vonage where she oversaw marketing, retail sales and corporate communications. Ms. Haenggi has more than 20 years of marketing, sales, operations and strategy experience.

For more information about Protection 1, please visit us at www.protection1.com.