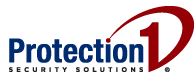 Protection 1 Launches New Website for Business Customers


New Website Showcases Unique Capabilities for Business Customers Including Retail, Energy, Education, Restaurants and More

CHICAGO – February 18, 2014 – Protection 1, the largest full-service business and home security company in the U.S., today announced the launch of a new website devoted to existing and potential business / commercial customers. The redesign shows the company's expertise and experience in the business security space, highlighting capabilities including large scale enterprise integration, remote site security, video solutions, managed services and access control.

The user experience includes new content devoted to industry-specific information, videos showing how customers could use Protection 1 services and general information on Protection 1's capabilities.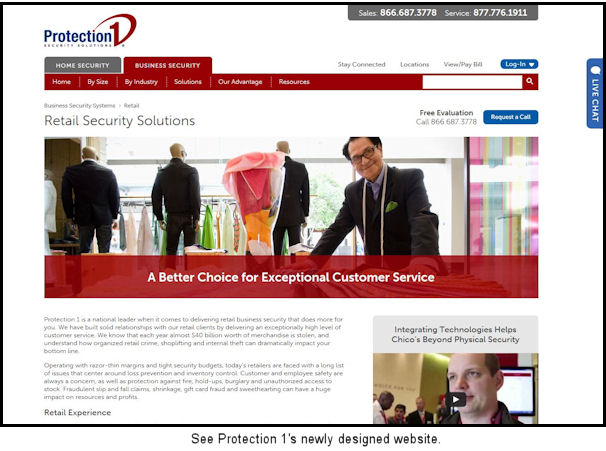 "Always a significant part of our business, we have been able to grow the commercial segment significantly in recent years, adding new capabilities through development and acquisitions," said Jamie Haenggi, Chief Marketing and Customer Experience Officer for Protection 1. "It was important to build the functionality of our website to properly showcase our business security solutions. Now, existing and potential customers both can easily find information that will help them identify what features will work best for them including solutions they may not have considered or even be aware of. Modern security systems represent far more than just risk mitigation, but can also help cut costs, manage personnel, track customer behavior and provide brand insights, in addition to state-of-the-art loss prevention. We're pleased to unveil our new website."

All businesses need security, but choosing a solution and a security provider can be a complicated process. The redesigned website gives potential customers industry-specific examples that can provide information on security products and services that can meet their needs. National organizations can learn the advantages and exclusive benefits of the unique approach that Protection 1 takes in delivering unparalleled service to national account customers.

"This new website will allow us to stay ahead of the needs of the marketplace," said Jay Robertson, Senior Director Marketing for Protection 1. "It will be easier to find us, understand what solutions we have to offer and what ways we can help that a potential customer may not have even thought of. We believe this signifies our continued industry leadership in commercial security solutions."

The new business security website features specific expertise in 12 different industry categories, highlights 11 solution areas with subcategories in each, as well as resources including videos, case studies and white papers.

For more information on the new website, please visit www.protection1.com/business.