Vector Security's Golf Outing

to Benefit the National Center for Missing & Exploited Children

Emphasizes the Plight of Missing Children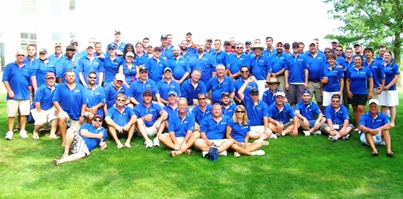 MANASSAS, VA (August 16, 2011): Vector Security's 2011 Technical Service Partners (TSP) golf outing,
held at the Bristow Manor Golf Club in Bristow, VA,
helped again emphasize the needs of missing and
exploited children.

The weekend event brought Vector's network of
nationwide Technical Service Partners (TSPs) together with Vector staff and select manufacturers and vendors, to help raise funding for the National Center for Missing & Exploited Children® (NCMEC), and to conduct the first in a series of two advisory
council meetings Vector holds with their TSP network each year.
"The support of partners, like Vector Security, that raise both public awareness for the issue and funds to support the search are critical to the safe recovery of missing children," said Ernie Allen, NCMEC president and CEO. "We are grateful for their generosity and partnership."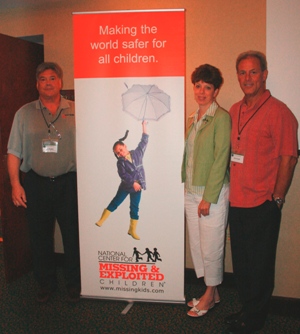 According to Joseph English, Vice President/General Manager of Vector's National Accounts Division, the TSP advisory council meeting is an important purpose of the golf outing, but the first priority is the money that is raised for NCMEC. "We've been dedicating proceeds from this event to the NCMEC almost from the inception of these gatherings. Since both our company and our TSPs serve the retail industry, it's a great way to support a cause that retail itself has embraced." Since the inception of Vector's golf tournament, the event has raised $35,000 for NCMEC.
Vector Security's TSP advisory council represents the opinions of more than 400 subcontractors who perform Vector's installation and service work. The TSP Advisory Council is made up of representatives from all parts of the country and meets twice a year to discuss improvements we can make in our policies and procedures that can benefit our company, our
customers and our TSPs. The advisory council was formed in 2008, and appoints members to one-year terms. The council is an important component of Vector's overall Promises Given, Promises Kept (PGPK) CRM culture. The Technical Service Partners play a front line role in meeting and exceeding the expectations of Vector's customers in two important ways: complying with store opening dates and maintaining the operational integrity of Vector's systems.