Wicklander-Zulawski & Associates Unveil
New Distance Learning Modules

The WZ Distance Learning Modules are part of WZ's newly packaged curriculum guide, "6 Milestones to Elite"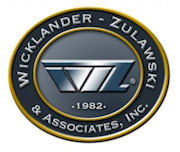 CHICAGO, February 24, 2014 – Wicklander-Zulawski & Associates (WZ) unveil new Distance Learning modules that incorporate instructor-led webinars with computer-based training as part of its newly packaged curriculum guide, "6 Milestones to Elite."

"We've launched our 6 Milestones to Elite curriculum guide in response to an overwhelming number of requests for new topics and an organized way to approach professional development," said Shane Sturman, CFI, president and chief executive officer of WZ. "We're very proud of our new Distance Learning modules that add value to interviewing professionals no matter what their career level. Whether just starting out in the interviewing field or if you need a refresher of key concepts, professionals will find educational value throughout the 6 Milestones to Elite guide."

The new Distance Learning modules tackle interviewers' most challenging subjects, as well as combine self-guided and instructor-led training for maximum impact for the individual.

Example topics of the new webinars include:

| | |
| --- | --- |
| ● | It's all about the behavior you can't see: Tackling Telephone Interviewing |
| ● | 5 Reasons Your Rationalization Stinks |
| ● | You Got It. Now What? Developing and Documenting an Admission |
| ● | Reading Between the Behavior: Use behavior to narrow the scope of your investigation |

Registration for individual webinars is now available. WZ will be rolling out packages available for purchase by bundle, individual or subscription in March. For more information, visit http://www.w-z.com/six-milestones-to-elite/.

About Wicklander-Zulawski & Associates
Wicklander-Zulawski & Associates, Inc. (WZ) continues to be recognized as the premier consulting and training organization on interview and interrogation techniques. We are dedicated to assisting public and private sector professionals to improve their ability to obtain the truth through legally acceptable techniques. To this end, WZ continues research to provide the highest quality training, products and professional services to an ever-increasing number of organizations throughout the world. Interview and Interrogation Training Courses by Wicklander-Zulawski provide human resources, police, loss prevention, and law enforcement with world-class interview and interrogation training certification.