Intelligent Loss Prevention to Debut J-Plug Display Security at GlobalShop

J-Plug's Unique Audio Lock Secures Any Electronic Device With An Audio Jack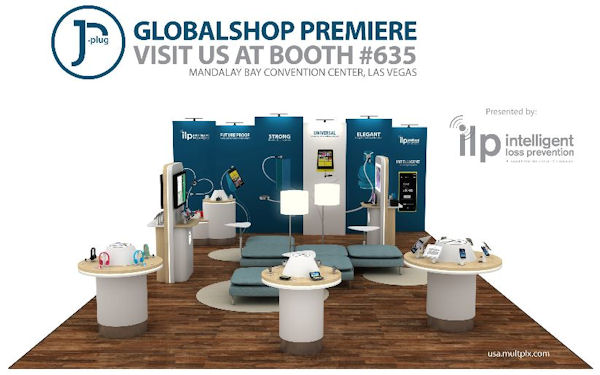 Feb. 24, 2014 - ROCKFORD, Ill. – Intelligent Loss Prevention will premiere J-Plug, a new line of display security solutions, at the GlobalShop show in Las Vegas from March 18-20, 2014.

J-Plug utilizes the common feature of all consumer electronics – the 3.5mm audio jack. J-Plug line security features a unique pin that locks into an audio socket. This audio lock allows for universal and future-proof security for any electronic device with an audio socket such as tablets, smartphones, speakers, PCs, laptops, MP3 players and more. In addition to the mechanical audio lock, J-Plug offers charging and alarming versions.

Clean, clutter-free design ensures that shoppers can fully interact with display products secured by J-Plug. J-Plug's unique audio lock replaces the need for claw-style or bulky security devices that can detract visually or experientially. Slim design and 360-degree rotation ensure unhindered product interaction.

J-Plug solutions feature robust, aircraft-grade steel cables. Testing determined that retractable and coiled tethers deteriorate at a much higher rate than J-Plug's wound steel cable. Alarming J-Plug solutions contain a "tripwire" that is woven into the cable as an additional layer of defense.

J-Plug's sleek and durable stand, which works in conjunction with the J-Plug Alarm, positions display products with magnetic precision. In addition to the audio lock solutions, J-Plug offers the smallest-profile camera security on the market and a stylish loop security solution that can be used with handbags, headphones, home goods and more. J-Plug's cohesive line allows users to maintain a consistent aesthetic across all product categories.

In additional to physical security, the J-Plug Pro App can be used alongside or independently of the J-Plug line security range. App features include siren from device, full system lockdown with geo fence technology, web-based dashboard, email notifications, content control and uninstallation protection.

GlobalShop, the world's largest annual event for retail design and shopper marketing, will be held at Mandalay Bay Convention Center in Las Vegas, NV from March 18-20, 2014. Intelligent Loss Prevention will be introducing the complete J-Plug product line at booth #635.

Demonstrations of the app will be available as well as the opportunity to view J-Plug securing mobile phones, tablets, PCs, laptops, speakers, headphones, MP3 players, cameras, handbags, home goods, power tools and more.

While GlobalShop will be J-Plug's official introduction to the North American market, J-Plug is no stranger to the European market. J-Plug is the creation of London-based Multplx whose customers include Microsoft, Jawbone, T-Mobile, Samsung, Dell, Griffin, Nokia and HTC among others. Intelligent Loss Prevention is the exclusive U.S. distributor of Multplx's J-Plug product line.

Visit http://usa.multplx.com/ for more information about J-Plug.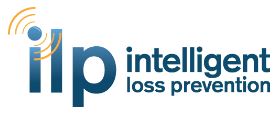 About Intelligent Loss Prevention (ILP)
Intelligent Loss Prevention is the consultative security division of Southern Imperial, Inc. – leading manufacturer of retail displays and fixtures for over 50 years. ILP helps brands and retailers safely merchandise high-theft products in shopper-friendly formats that drive sales. For more information about ILP, visit http://www.intelligentlossprevention.com or call (800) 747-4384.