Reputation is Important to your e-Commerce Fraud Model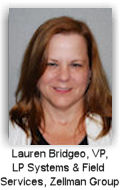 Lauren Bridgeo
Vice President, LP Systems & Field Services
The Zellman Group


What do you think the biggest threat to your online business is? I would venture to say it is reputation. Having a good reputation means we've done things well and our customers enjoy our products and feel comfortable shopping with us. A single negative experience has the tendency to go viral on social media and other outlets, potentially damaging our company's reputation.

Reputation Problem: Your Website Is Unsecure

How many times have you heard "perception is reality"? Nowhere does this adage hold truer than the on-line market place. The instant a customer believes they have been the victim of fraud they look to the last place they shopped. Their perception is the last retailer must be where the attacked occurred. It's a natural progression as the average consumer is still learning about the dangers of the internet and likely only knows what they see on the news or in advertisements. As retailers, we clearly don't want the perception that our website is not secure. We want to be known for our great products and depth of assortment, our fabulous customer service, our innovative and easy-to-shop website, anything but "it's unsafe to shop with us".



If you are responsible for supporting the customer response either directly or through your Customer Service partners, you need to understand how your website is protected. Teams you should partner with include your eCommerce infrastructure team, IT Security and your Webmaster. These are the teams that built and secured your website. At minimum, you need to have a layman's knowledge of how your website has been protected and what vulnerabilities it may have. These teams have tools that identify Botnet attacks (robotic sequencing of stolen credit cards searching for active accounts), firewalls to prevent malware penetration, DoS (Denial of Service) attacks, and customer facing protections such as CVV validation. Additionally, you should fully understand PCI compliance. Educating yourself in these areas will not only build a partnership with these teams but will give you the confidence to quell customer fears and respond business challenges.

Reputation Problem: Your Website Is Too Hard To Shop

Another perception that we guard against is the website is too hard to shop due to fraud protection. It has always been our responsibility as Asset Protection professionals to protect our company's assets without encumbering the customer experience. The same holds true for the online shopping experience. There are ways to ensure we never experience a chargeback or fraud incident, however the reality of "never" is it may create a terrible experience for the customer. Our eCommerce and operational partners evaluate website and cart abandonment rates with the same interest and intensity they review sales and margins. In partnership, we need to limit our good customers' unnecessary hurdles on our website in the name of fraud. We eliminate or reduce the hurdles that cause complaints, or worse, cart abandonment. Likely, the biggest mistake we make in the fraud fighting environment is setting too wide a net requiring too many customer keystrokes, too many manual reviews, cumbersome shipping and delivery rules, etc. Let's take a look at how too many manual reviews can impact reputation. Manual review is usually viewed as the last line of defense in the eCommerce fraud (Card Not Present) environment. However, if we review too many orders we will likely slow delivery of product or services to good customers or need to add payroll to keep pace with demand. Either way there is an impact to profitability. Optimally a fraud solution, such as Zellman Fraudnet, will simplify the risk assessment and greatly reduce the number of orders failing into a manual review queue.

It is incumbent upon us, as Asset Protection partners, to be sensitive to the concern of our business partners and offer solutions that are balanced and work in favor of sales while maintaining fraud and chargebacks at a minimum. Our Asset Protection reputations have long been built on partnership. As we move into the eCommerce space we need to take this reputation with us and build partnerships with teams we may not have had conversations with previously. Our merchant and operational partners are still very important, but you must add Logistics, IT and eCommerce to your everyday business circle.

Visit www.zellmangroup.com to learn more.