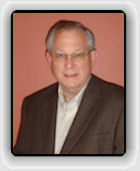 Greg Saputo
Named Senior Southeast Regional Sales Director at
Universal Surveillance Systems
Universal Surveillance Systems LLC (USS), the largest privately held manufacturer of loss prevention technology in the United States, announced the appointment of Greg Saputo as Senior Southeast Regional Sales Director. With over 30 years of experience in loss prevention (LP), Saputo will direct sales activities of USS LP product lines including their electronic article surveillance (EAS) tags and systems and their closed-circuit television (CCTV) systems in the southeastern United States.

Prior to joining USS, Saputo held executive and vice presidential positions at a number of retail companies such as K-Mart and Highland Superstores where he successfully planned and built extensive LP programs and managed all functions including strategy formulation and implementation, training, physical security, investigations and field auditing for stores in multiple states. He most recently worked at Se-Kure Controls as vice president of operations.

"USS is extremely pleased to welcome someone with such an extensive and successful career in LP like Greg," said Adel Sayegh USS President and CEO. "He brings a highly accomplished LP retail background ranging from hands-on, in-store involvement to corporate policy and program development. His keen insight into the industry has allowed him to build LP programs that became models for others to follow. We are very fortunate to have someone with Greg's vast range of experience and knowledge to assist retailers of all sizes to effectively and economically solve their LP challenges."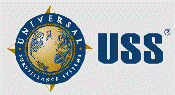 Greg Saputo can be reached at:
Universal Surveillance Systems LLC
11172 Elm Avenue
Rancho Cucamonga, CA 91730
1-800-488-9097