Protection 1 CEO Timothy J. Whall on 'Mad Money'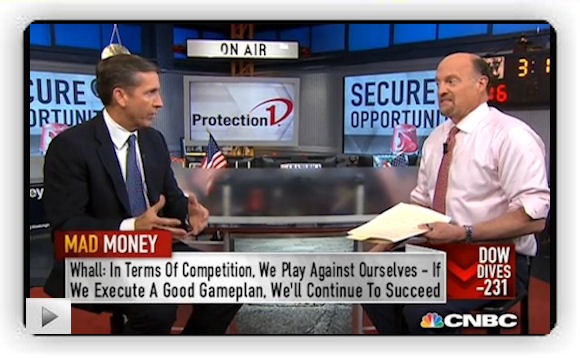 Protection 1 Chief Executive Officer Timothy J. Whall was interviewed by Jim Cramer on CNBC's Mad Money on Thursday, March 13, 2014. Cramer and Whall discussed the security industry, the differences between residential and commercial security, and the importance of customer satisfaction. For the full clip, please click here.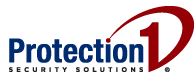 About Protection 1
Protection 1, the largest full service business and home security company in the U.S., provides installation, maintenance, and monitoring of single-family home security systems, business security systems and multifamily security systems. The company's relentless focus on customer service has resulted in the removal of their automated phone attendant, the introduction of the Tech Tracker service and the ability to provide same-day service in most cases. In 2012, the company was recognized by leading industry publication SDM as Dealer of the Year for the unique ways the company approached its business, the industry and the surrounding community that year. Protection 1 is also the nation's largest provider of wholesale monitoring services, through its CMS division, and the leading provider of multifamily security systems installation, maintenance and monitoring through its Network Multifamily division. Protection 1, which serves more than 1 million customers and employs over 2,500 people in more than 70 locations across the country, has a 95.6% customer satisfaction rating and an A+ Better Business Bureau Rating. For more information about Protection 1, visit www.Protection1.com.