Day Two at FMI AP Conference:
Education, Networking ... and Bull Riding?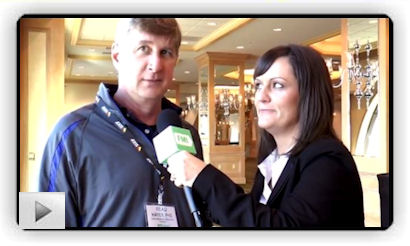 Attendees were expectant and the FMI AP agenda on day two didn't disappoint! AmyK Hutchins, CEO of AmyK Inc., ignited brilliance by challenging attendees to do away with their "employee" handbook and create a "culture" handbook instead. AmyK also provided a key ingredient to thinking differently: question what you know. For example, she provided critical questions for all leaders to ask about their teams, company and customers to spark creative problem solving.

The breakouts featured sessions about organizational preparedness, defending against cyber-attacks and investigating, avoiding and mitigating personal injury claims.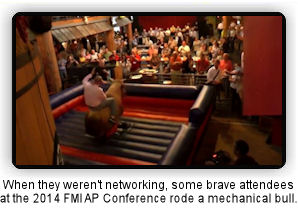 Day two wrapped with an incredibly important message about distracted driving. David Teater, senior director of transportation initiatives for the National Safety Council, shared some staggering facts about driving and cell phone use such as: Cell phone distracted drivers have slower reaction times and were more likely to crash than drivers with a .08 blood alcohol level. Also, it was shocking to hear research has proven, when it comes to safety, there is no difference between hands-free and hand-held cell phone use. Download the white paper here.

Save lives and take the pledge to drive cell free by clicking here.

Today, attendees are in for a NASCAR treat! Andy Papathanassiou, director of human performance from Hendrick Motorsports, will close the official conference with "Over the Wall Thinking" a look at what it takes to overcome obstacles and make things happen!

It was an outstanding conference and save-the-date for Asset Protection 2015 in Memphis, Tennessee!

Follow #FMIAsset2014 for more information about the conference and stay tuned to the D&D Daily to see "More to the Story" from FMI X-Change!