WG Presents the Newest Addition to our Collection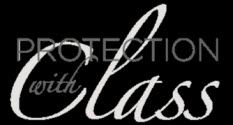 The lock-it Tag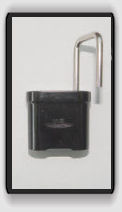 Innovation is the name of the game! WG Security Products continues to prove its reputation as being the most innovative and forward-thinking EAS designer and developer in the world time and time again. First it was the elegance of the Teardrop tag, then the adaptability of the Teardrop Lanyard and now WG raises the bar for aesthetics and security yet again with the release of the lock-it tag. The lock-it is the newest member to WG's vaunted PROTECTION with Class Collection; EAS tags designed to provide superior aesthetics as well as WG-caliber performance.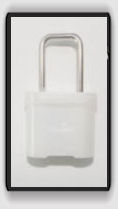 The lock-it is fashioned to resemble a fashionable accessory rather than an EAS tag. It is composed of superior polycarbonate plastic material and a metal shackle to securely lock around high-end merchandise such as luggage, bags, jewelry and other items incapable of being secured with a traditional pin-supported tag. The lock-it operates on an AM frequency and contains a superlocking mechanism and ferrite technology for extra security and peace-of-mind. Currently available in Midnight and Pearl colors, the lock-it is adaptable to support self-alarming technology for the retailer with extra security needs. Burgundy and Rose colors are available by request. The design and utility of the Lock-it is patent pending.



Along with the Teardrop and Teardrop with Lanyard tags, the lock-it is a beautiful addition to the PROTECTION with Class Collection. Never before has a collection of EAS tags been designed not only for superior protection, but to display the best aesthetics for the upscale merchant. The lock-it from WG; it will almost be a shame to take it off!
FOR MORE INFORMATION, please contact:
Dennis Jordan Marketing Department
(408) 241-8000
info@wgspi.com
www.wgspi.com