LP Software Celebrates 15 Years of Innovation

Who are the "LP Guys" and where did they come from?


LP Software, Inc. started in 1998 as a venture partnership dedicated to developing and delivering unique software applications designed to revolutionize the retail loss prevention mission. The first product, Loss Prevention Management System (LPMS), was released in 1999. LPMS resulted from the application of over 20 years of loss prevention and law enforcement experiences of the LP Software principals, the "LP Guys."

Often frustrated throughout their careers with the typically massive administrative workload essential to operate and manage an LP program, the LP Guys came to realize there had to be a better and smarter way to work. One of the earliest realizations was that the term "loss prevention" usually belies itself. This is because the loss prevention staff typically spends more time with the administrative workload resulting from a failing program, than with actually preventing the losses in the first place. Convinced they could make life a whole lot better in the loss prevention arena, the LP Guys went to work.

What is the result of their efforts? Under the direction of the company's founder and president, Brian Eskra, and co-founder and vice president, Roy Haehnel, the LP Guys have developed LPMS - the industry's most powerful and adaptive loss prevention management tool available. Needless to say, they succeeded.

Brian and Roy have guided the company over the years with a leadership philosophy based on trust. They have assembled a team of experienced leaders, many of whom have worked in retail loss prevention themselves. Brian and Roy empower their LP Software team members to make decisions that help drive results for customers, which often means increasing their bottom line. This translates into innovative product solutions, top-notch customer service and the latest in industry trends.

Today, LP Software has over 200 clients worldwide. They provide customizable software for companies of all sizes - anything from simple incident management software to global incident management & audit software. Their original LP case-management software (LPMS) has developed over time into a broader enterprise-wide system. LP Software's solutions also offer the ability to manage HR issues, Compliance Auditing /Checklists, Accidents, OSHA reporting, Award Management, and Task Management. However, Brian and Roy are still very much the "LP Guys."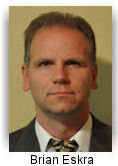 About Brian Eskra
Brian is President & CEO of LP Software, Inc. and has over 20 years' experience in the Loss Prevention industry and also holds a Bachelor's degree in Computer Information Systems. Brian's unique combination of skills has enabled him to build a product he had longed dreamed about. Using his IT Systems background and Loss Prevention experience, he was able to bring the perfect solution to the Loss Prevention industry.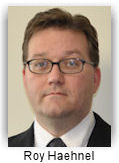 About Roy Haehnel
Roy is Vice President & CFO of LP Software, Inc. and has over 25 years experience in Systems Design, R&D, and software development. Roy oversees the development team and is always learning to stay on top of current technology. Roy brings a no-nonsense approach to software development while designing and developing systems.