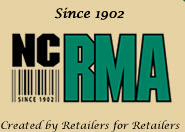 Practical Information to Combat Organized Retail Crime Presented at North Carolina ORC Conference

By Rod Holm, Vice President, Global Sales, Service and Business Development, Universal Surveillance Systems
A panel of experts in the field of organized retail crime (ORC) presented the latest strategies and techniques at the ORC Conference held in Charlotte, NC, on October 7, 2011, and sponsored by Universal Surveillance Systems (USS) and Belk Department Stores.

The following speakers presented valuable information at the free, one-day conference:

Lauren Cunningham, Senior Investigator, Global Asset Protection, for eBay, Inc. discussed how the popular online auction site has taken several proactive measures to prevent the sale of stolen property being listed on eBay. eBay partners with retail loss prevention and law enforcement to combat organized retail crime.

Chad Tice, Vice President of Loss Prevention and Security for Books-A-Million, presented a concerted plan to defeat potential legislation in Alabama that would have been detrimental to LP and public safety and was ultimately defeated. He stressed the importance of monitoring legislation and, if necessary, opposing it through committee hearing public testimonies which should be carefully prepared and rehearsed.

Rick Glay, Director of Loss Prevention for Bi-Lo Supermarkets, talked about the importance of open communication and partnership between LP staff and local law enforcement, especially when suspects are questioned.

Bill Suthard, Senior Corporate Investigator at Barnes and Noble, Inc., covered the unique ways the company obtains information to bolster their LP investigations both for in-store thefts and for stolen goods sold online.

Harold Hodnett, Director of Loss Prevention for Kerr Drug, provided pointers on legislative analysis and action and urged attendees to watch for proposed legislation that would reduce the prison population by simply redefining crime categories, changing crime thresholds or altering sentencing guidelines.

Sergeant Brian Foley of the Charlotte-Mecklenburg Police Department said that his department is seeing shoplifters becoming more and more organized and sophisticated and urged retailers to work as closely as possible with local law enforcement agencies.

Robert Vranek and Matt Senn of Belk Department Stores discussed their video monitoring system at their corporate office to combat ORC at smaller stores that cannot justify LP staff. The sophisticated system has resulted in a significant decrease in inventory shrinkage at monitored stores.

Rory O'Connell, Investigations Team Leader at Target, covered their aggressive techniques to combat ORC and efforts to educate law enforcement personnel about ORC.

Rod Holm from USS reviewed evolving technology being used by ORC operatives and methods to counter them. The newest threat is the EAS jamming device, which is activated by an accomplice outside the store within 15 feet of the exit to jam the EAS detection system and allow the shoplifter to exit the store without detection. He discussed new technology to detect those devices.

Kevin Morrison, manager of corporate investigations and organized retail crime at Lowe's, focused on theft utilizing fraudulently obtained gift cards that are sold online and ways to combat those activities.

USS sponsors four ORC conferences in different parts of the county throughout the year where experts in the field offer proven solutions in combatting ORC. There is no charge to attend. Contact USS at 1-800-488-9097 or go to www.retailorc.org for more information.