Retailers and Suppliers Convey Extensive Benefits of EAS Source Tagging at 2014 Symposium

Supermarkets, Pharmacies, Dollar Stores and CPG Firms Reduce Labor Costs and Shrink, Protect Brands and Improve In-Store Shoppers Experience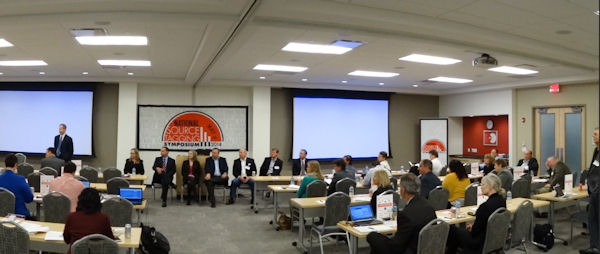 THOROFARE, N.J. – June, 3, 2014 – Checkpoint Systems, Inc. (NYSE:CKP), a leading global supplier of merchandise availability solutions for the retail industry, today released some of the conclusions reached at the recently held 2014 National Source Tagging Symposium sponsored by the company and hosted by CVS Caremark Corp.

Attended by participants representing a wide range of retailers, consumer package goods (CPG) manufacturers, and packaging companies, the audience benefited from the knowledge and experience of subject-matter experts, including Mike Silveira, vice president, Loss Prevention CVS/Caremark; Erin Knight, director, product protection, CVS/Caremark; Wendy Marshall, general manager, Myer Australia; Bob Oberosler, group vice president, Asset protection, Rite Aid; Mark Mellor, divisional vice president, Loss Prevention, Family Dollar; and Neil Mathews, vice president product development, of Checkpoint Systems.

The speakers shared their implementation experiences, best practices and measurable benefits of visible source tagging. Bottom line, by implementing a comprehensive Electronic Article Surveillance (EAS) system, including labels, deactivation and antennas, retailers can confidently open-display their merchandise, enhancing their shoppers' experience and increasing sales. Source tagging shifts the EAS tag application process from the store to an automated process at the point of manufacture, allowing store associates to focus on servicing their shoppers rather than applying tags. In addition, source tagging saves retailers a considerable amount in labor costs while ensuring application compliance, protecting brand presentation and enhancing their customers' shopping experience.

Read more here.