NuTech National Hires High-Energy Executive Tony Mancino as National Retail Account Manager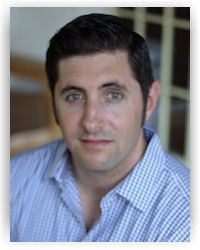 NuTech National recently announced the hiring of Tony Mancino as their new National Retail Account Manager. With 10 years of successful experience in B2B sales, working with senior management and CEOs of Fortune 500 companies, Tony brings a unique understanding of how adding value is so critical in establishing long-term relationships. He is focused on delivering exceptional customer service and dedicated to learning as much as he can about each individual organization and team he works with, bringing an academic approach that will ultimately help drive NuTech's brand.

"I am excited to be aligned with such a strong company in the security industry," Tony says of NuTech. "I believe NuTech National has a suite of products and services that are unmatched in the industry. That, coupled with the 'boutique-style' service we provide, makes us a premier choice in the national retail security space."

"We're thrilled to have Tony as a part of our growing team," says Greg DeTardo, President of NuTech. "His personality, background and skills have already made him an integral part of Nutech National as a National Retail Account Manager. He is a great asset to Nutech and we expect great things from him."

Tony is a graduate of the University of Central Florida and a veteran of the U.S. Air Force. He is married with two daughters. Tony and his wife also own and operate a nationally recognized specialty bakery.



About NuTech NaTional
NuTech National has built one of the largest service networks, made up of over 3,500 dealers nationwide and over 10,000 professional, qualified technicians serving national chain store clients. NuTech NaTional's dealers are experienced technicians, qualified in designing, installing and servicing state-of-the-art burglary, fire, card access and CCTV systems. This Network of Professionals can satisfy all of your alarm service and installation needs with virtually unlimited manpower capabilities... 24 hours a day, 7 days a week.

www.nutechnational.com
800-569-1600
sales@nutechnational.com