Retail Analytics Technology Takes Off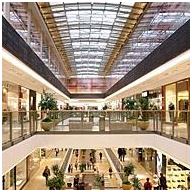 Part of the Verint video surveillance offering includes retail analytics, which is helping to change the way retailers do business. In the dynamic retail market, video analytics are becoming increasingly popular as retailers seek to streamline operations and increase efficiency.

Our surveillance analytics capabilities help retailers gain invaluable information about their customers, the impact of marketing and merchandising efforts, and the root causes of shrink and other common problems.

To provide our readers a closer look at the growing field of retail analytics, we sat down with Janna Finch, managing editor at Software Advice, to find out the latest.

Q: How do customer traffic analytics benefit the retailer? How do they benefit the customer?

A: When retailers effectively employ customer traffic analytics, the benefits can be seen right away through insights into shopper behavior, and they can improve nearly every aspect of their operations. With metrics at their fingertips, retailers can analyze how they can improve staffing, store layouts, customer loyalty programs, etc., which can create a better shopping experience for the customer and lead to increased sales.

Q: What are some of the most popular ways retailers are using analytics to boost sales and customer loyalty?

A: These days, buyers have so many options to choose from and, armed with a smartphone, it's very easy to research those choices or find a better offer. So when it comes to customer loyalty, personalization is the key to grabbing a buyer's attention. With analytics, retailers can find out how a segment of buyers has engaged with them in the past and customize offers or displays based on that behavior.

Retailers are also using analytics to boost sales by optimizing store layouts and comparing the performance of multiple store locations based on a better understanding of a store's customer traffic patterns, dwell times and peak times. Should you move your display to another location? Are your products placed in the right spot? Is your signage effective? These are all questions you can answer using customer traffic analytics. And, if you can determine why one store is performing well, you can apply those successful strategies to your other stores.

Q: Where do you see retail analytics going in the next few years?

A: The use of retail analytics will grow over the next few years. Many of the big retailers have benefited from using analytics for a while now. Smaller retailers are quickly adopting this technology as simplified analytics products become more available. It's the right time to capitalize on the benefits this technology can provide. It gives retailers who use this technology a real edge over the competition.

In terms of trends, mobile location analytics adoption will increase, and other analytics such as workforce optimization and security intelligence will be assets to retailers as well.


Read the rest of the article here.

For more information on how Verint's video management solutions provide leading analytics capabilities for the retail market, click here.