THE RETAIL EQUATION UNVEILS IDENTIFY PREDICTIVE ANALYTICS SOLUTION AT NRF LP SHOW


Retail Asset Protection's First Automated, Big Data Service Plays Instrumental Role in Combatting Organized Retail Crime by Identifying Most Important Situations to Address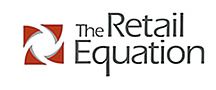 IRVINE, Calif. (June 11, 2014) — The Retail Equation, the industry leader in retail transaction optimization solutions, today announced the launch of Identify™, an industry-first service designed to automatically discover and present only the most significant transactional behaviors for expedited review, allowing retailers to immediately recognize situations occurring in near-real-time and address them quickly. Identify is a platform for predictive analytics that uses statistical models based on patented linking algorithms and big data techniques from The Retail Equation's Verify® return authorization solution to intelligently detect, link and build visual connections between transactions, products, consumers and employees. The initial launch module focuses on organized retail crime (ORC), with future modules encompassing behavior types ranging from negative issues such as gift card abuse and employee fraud to positives like product associations and consumer scoring.

According to the National Retail Federation's 10th Annual ORC Survey, organized crime continues to haunt retailers across the country. In fact, 88.2 percent of retailers are victims of ORC, which is now a $30 billion a year issue. Identify is designed to help retailers sift through immense amounts of data and automatically nominate instances of ORC activity to rapidly triage, investigate and disposition.

"Our mission is to provide our customers with solutions to detect and deter fraud, abuse and shrink- related losses, as well as spot positive consumer trends in their operations," said Mark Hammond, CEO of The Retail Equation. "Identify is a game changer in uncovering and reducing ORC. It provides retailers with the near-real-time ability to move past what is happening and learn why it is happening in order to make swift decisions."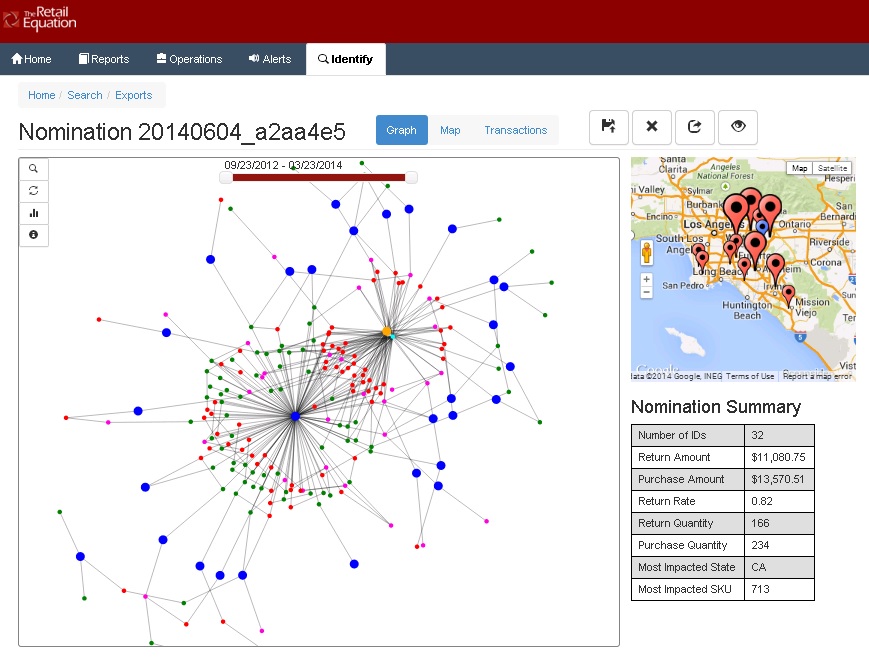 Identify provides focused analytics that go far beyond basic exception-based reporting and dig deeper into transactional data. The solution automatically advances key linked relationships to analysts so they can rapidly inspect specific outlier behaviors and address conditions quickly. This occurs in a four-step process:

1. Automatic nomination of recommended situations to review: The Retail Equation develops specific predictive analytics models – such as ORC, employee collusion, predictive employee fraud, consumer spending, and product associations – and then Identify delivers the most important of those modeled activities to end users on a regular basis through the Identify web portal.

2. Triage linked activity groups: Using the patented algorithms, Identify displays linked transaction graphics and mapping to make consumer and employee purchase and return records accessible for rapid post-transaction review and disposition.

3. Workgroup notifications and real-time alerts: Identify is a dynamic new tool that keeps workgroups collaborating, notified, and focused on the most important topics, as well as on top of in-store activity through real-time alerts.

4. Exports to complementary solutions: Identify easily exports data to other systems. For example, fraud situations seamlessly integrate into exception-based reporting or case-management tools, while positively linked consumers can be exported to CRM systems and product/SKU behaviors can be exported to merchandise management systems or ERP platforms.

Identify is a cloud-based web portal providing access from anywhere, on any desktop or mobile device.

About The Retail Equation
The Retail Equation, headquartered in Irvine, Calif., optimizes retailers' revenue and margin by shaping behavior in every customer transaction. The company's solutions use predictive analytics to turn each individual shopper visit into a more profitable experience. This yields immediate financial payback, increasing store comps by as much as 2 percent, with significant return on investment. The Software-as-a-Service applications operate in more than 27,000 stores in North America, supporting a diverse retail base of specialty apparel, footwear, hard goods, department, big box, auto parts and more. For more information, visit www.theretailequation.com.