Vector Security Appoints ...
Art Miller as Corporate Vice President of Marketing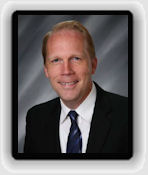 Vector Security, Inc. announces that Art Miller has joined the company as Vice President of Marketing. He will be responsible for corporate-wide marketing to further build upon the established brand and heritage of this leading electronic security company. Miller will report to Pam Petrow, President and CEO.

"Art brings over 25 years of strategic marketing and marketing communications experience to Vector Security," said Petrow. "He has strong expertise in developing and implementing marketing programs focused on new business development and improved customer communications for residential and business customers from small business to national accounts. He will be a valuable contributor to our team as we further grow the Vector Security brand and focus on the overall experience customers have with our company."

Miller joins Vector Security from Direct Energy, where he headed marketing for their business-to-business division as Director of Marketing for US and Canadian operations. His results-oriented approach to marketing spans a broad spectrum of disciplines including market research and segmentation, product marketing, new product development, channel marketing, and customer engagement lifecycles.



"I am proud to join a company with such a strong industry reputation and dedication to its employees and customers. I look forward to bringing my customer-focused marketing approach to Vector Security and to further build strategic and brand value for the company."