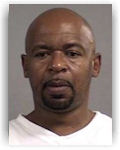 Warrant issued for man suspected in Best Buy thefts in Kentucky
A warrant has been issued for a man police believe has stolen hundreds of thousands of dollars in merchandise from Best Buy stores in Louisville. According to St. Matthews Police Department Detective Dennis McDonald, a warrant was issued for Wallace Sanders, 50, after surveillance footage captured him coming into the St. Matthews Best Buy and leaving with computers on July 9 and on July 12. A woman is also shown in the surveillance video with him, but officers have not identified her. Sanders is wanted by several other police agencies for drug charges in addition to charges of theft, escape and fleeing and evading, said Det. McDonald. Best Buy representatives said they think Sanders is responsible for more than 30 different thefts over three years at the stores St. Matthews, Outer Loop and Clarksville locations. (Source wave3.com)

Price Chopper shoplifter sentenced to 1-3 years in Baby Formula theft in Saratoga Springs, NY An Argyle man who stole more than $1,000 worth of baby formula and other items from a Saratoga Springs supermarket has been sentenced to 1 to 3 years in state prison. Brett J. Disanto, 23, pleaded guilty to fourth-degree grand larceny, a felony, in connection with numerous thefts from Price Chopper. He and two others had been charged with stealing from a store in Clifton Park as well. (Source poststar.com)

Thief Steals 200 Pairs Of Panties From Victoria's Secret in Augusta, GA Mall
A panty thief stole at least 200 pairs from Victoria's Secret inside Augusta Mall on Saturday, a Richmond County sheriff's report says. Security video shows the male entering the store about 11:45 a.m. and stuffing the underwear into a large shopping bag. He left without paying for the merchandise, valued at $1,900. (Source opposingviews.com)

McComb and Brookhaven, MS Police bust Credit Card Theft Ring
McComb and Brookhaven police need your help tracking down suspects in a credit card theft ring The McComb Police Department has been able to identify the two women as Vifran Carter and Karen Calvin in regards to multiple credit card fraud from Hazlehurst to some parts of Louisiana. They each face charges of credit card fraud and identity theft. Authorities say they distract employees while others search for wallets and purses that belong to customers or employees. (Source wjtv.com)


Brookfield, WI and Gurnee, IL Kohl's store hit by Jewelry Department Distraction Team On 7/14/14 at 2103 hours, our department responded to the above location for a report of retail theft involving two suspects taking $25,350.00 worth of assorted women's jewelry. One suspect distracted the sales associate with wanting to look at rings for his girlfriend, while the other suspect pried the metallic frame around a glass display case, removed the top piece of glass, pocketed 26 pieces of jewelry and replaced the top glass. He then nudged the suspect speaking to the sales associates stating, "Let's go, Joe." They both then exited the store.