Submit Your Thought Challenge

Challenge Your Colleagues –
Add Value to the Industry – Make a Difference
Write One and See if you win $5,000
and make a difference in our industry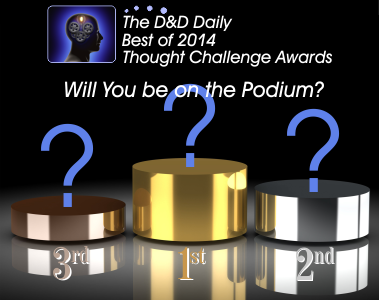 Submit Your Thought Challenge
(Submit up to four per year per person)
Please include all information that is requested below
Name, Company, Title, Phone, Email
Head and Shoulders Photo in .jpg format (optional)
Word document with your typed Thought Challenge Entry
*All content is subject to approval.
First Place = $5,000
Second Place = $2,000
Third Place = $1,000
Next January our Thought Challenge committee will begin the review process to select the top three "Thought Challenge's" written this year by the readers and members of the Loss Prevention & Safety industry.

The goal of the Thought Challenge is to inspire and share thought from the Loss Prevention and Safety community. From entry level to senior level - thoughts, ideas, opinions, views, can make a difference. Sometimes the simplest idea can make such an impact on an industry that it has to be rewarded, and to inspire that "challenge" we've created this program.

The Awards Program is open to each member of the Loss Prevention and Safety Industry no matter what level and we encourage everyone to participate with only a few requirements and parameters:

1) You must have a minimum 5 years Loss Prevention or Safety experience.
2) You can only submit 4 Thought Challenges in a 12 month period
3) Only two Thought Challenges will be published per week. Limit 102 Thought Challenges per year published. In the event of overflow the Awards Committee will select those to be published.

The publisher reserves the right to determine the applicability of all Thought Challenge submissions and all content is subject to approval. The Awards Committee is a volunteer group and not connected to the D&D Daily; they determine the first and second prize winners exclusively with no input or suggestions from the D&D Daily.