Protection 1 Launches Automated Secure Alarm Protocol (ASAP) Across its Central Station Monitoring Platform

Combining the new ASAP Interface with State-of-the-Art Video Alarm Verification Delivers Faster Response Time to Legitimate Alarms for Protection 1's Customers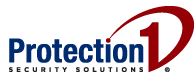 CHICAGO - August 26, 2014 - Protection 1, the largest full-service business and home security company in the U.S., today announced its adoption of the Central Station Alarm Association's Automated Secure Alarm Protocol (ASAP). The ASAP Alarm Interface is based on the ANSI/APCO/CSAA 2.101.2-2014 standard for alarm monitoring companies to directly transmit alarm event data into the appropriate response centers. This direct computer to computer interface dramatically reduces alarm response times and human error by eliminating the need for a voice call between the alarm monitoring company and the 9-1-1 center. The interface is used for both Commercial and Residential Alarms.

"Protection 1 is dedicated to delivering the highest level of service to our customers," stated Donald Young, Chief Information and Operating Officer for Protection 1. "A program like ASAP is a natural fit for our organization. It saves valuable time for our central station operators but more importantly it can help save lives and property. With more entrants coming into the space and security positioned more and more as a 'lifestyle', our commitment continues to be focused on the customer experience with life safety at the center."

"Protection 1 has once again shown its leadership position in the industry with the adoption of the ASAP interface," said Steve Doyle, Executive Vice President & CEO of Central Station Alarm Association International. "Their commitment to their customers is evident in the investment they are making in improving response times to alarms that ultimately can help save lives and reduce property crimes."

In addition to adopting the ASAP Interface across its footprint, Protection 1 also offers one of the most comprehensive Video Alarm Verification solution in the industry, 1View. Whether you are an individual homeowner, small to medium size business or Enterprise Company, Protection 1 has solution to meet any needs. Video verification of alarms allows the Central Station Operator to access live or recorded view of the events that triggered the alarm at its customers' locations. Not only does the video verify that an actual crime is taking place at the premise but the potential threat level that could be present when first responders arrive. Video verified alarms help decrease the number of potential false alarms that emergency responders are dispatched to but also helps provide valuable information prior to arrival to the site.

Read more here.