Holiday Shopping Season 2014: Key Days

Traditionally Black Friday - the day that kicks off the holiday shopping season - is the most lucrative day of the year for retailers. While this has remained true over the last decade, other days are poised to knock Black Friday down a few pegs thanks to the internet as well as retailers' catering to consumer habits. Below you will find a list of important holiday shopping dates, how they did last year, and what they may look like this year.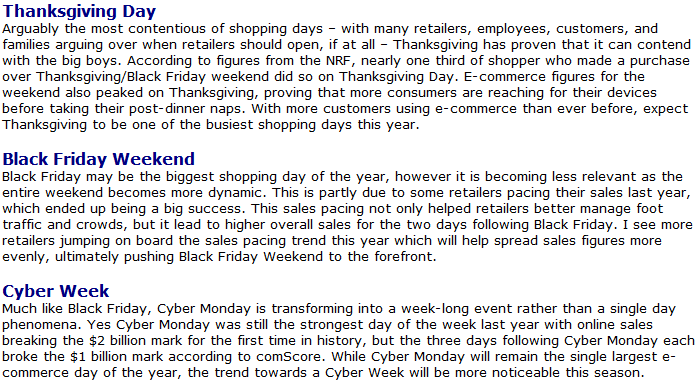 To see the rest of the important holiday shopping dates, click here.