SmartWater CSI Promotes Brenda Bailey
to Vice President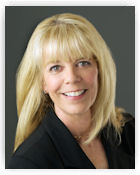 Fort Lauderdale, FL - SmartWater CSI, a high technology company with an established track record of crime deterrence and theft reduction, has promoted Brenda Bailey from Director of Business Development to Vice President. Bailey joined the company in June, 2012 and has been instrumental in introducing SmartWater CSI to municipalities, law enforcement agencies and corporations throughout Florida. She manages the marketing team and oversees the national brand awareness campaign of the SmartWater technology.

Bailey, who brought more than 15 years of experience in brand development and sales to SmartWater CSI, will continue to focus on developing new customer relationships and managing direct sales and marketing initiatives. She will assist in the national roll-out planned for SmartWater CSI neighborhood partners.

"Brenda is a strong leader, dedicated to business development, and building and strengthening our valued customer relationships," said Logan Pierson, President of SmartWater CSI. "Her sales and marketing acumen, impressive sales growth track record and passion for 100% client satisfaction have been key assets to SmartWater CSI. We look forward to seeing her flourish in this new, expanded position."

Prior to joining SmartWater CSI, Bailey was vice president of marketing for the NHL Florida Panthers and National Car Rental Center, and previously director of sports development for the Broward Economic Development Council. She is a graduate of Northeastern University in Boston.

About SmartWater CSI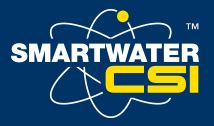 SmartWater is a forensic coding theft deterrent recently introduced into the United States. Worldwide, SmartWater has a proven track record of reducing property crime over the past seventeen years and has played a vital role in over 1,200 convictions. SmartWater contains a unique forensic code that is extremely robust and guaranteed to last a minimum of 5 years within all weather conditions. The technology does not contain organic DNA-based materials, which are degradable under sunlight and can be affected by temperature, oxygenation and other environmental factors.

Law enforcement agencies in Florida successfully utilizing SmartWater include: Broward Sheriff's Office, Broward Crime Stoppers, and the cities of Boynton Beach, Coral Gables, Fort Lauderdale, Hallandale Beach, Hollywood, Margate, Miramar, North Miami Beach, Riviera Beach, Wilton Manors and Winter Park.

For more information, visit http://SmartWaterCSI.com or call 954-315-3938.