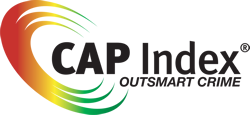 Metrics Matter: CAP Recognized by ASIS Report as the Objective Crime Forecasting Metric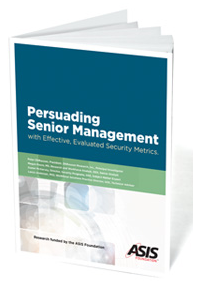 The ASIS Foundation recently released a comprehensive research report designed to create a best practices tool for benchmarking security metrics and demonstrating organizational ROI. Dozens of researchers and consultants as well as almost 300 security professionals who participated in an online survey contributed to the report.

In arriving at their many recommendations, ASIS recognized the importance of employing objective crime risk data in establishing effective security metrics. Throughout the report, only CAP Index's information is referenced as an objective crime risk forecasting resource relied upon by industry leaders to build actionable security metrics.

"We are honored that the only source of crime risk data cited in this groundbreaking report comes from CAP Index," said Steven K. Aurand, co-founder and CEO of CAP Index. "We have always actively supported individual companies as well as professional organizations like ASIS as they strive to optimize security solutions. Our ongoing work with the American Bankers Association, the Food Marketing Institute, the Loss Prevention Research Council, and the Restaurant Loss Prevention & Security Association promotes the exact goal recommended in the ASIS report to include objective metrics in any security-related decision-making process."

Click here to download the report overview.


Attending ASIS? Stop by CAP Index's booth (#3637) to discuss your risk assessment goals and find out what others across your industry are utilizing.